Yo,
(title should read DC over time)
It does now! Moderator
Until now I've managed to avoid getting deep with oscilloscope functionality, but that day has come, I think.
I have an DC circuit which is rectified AC charging a super-cap and need to measure voltage increase over time. It's low frequency (50Hz) and low voltage (< 20V). Ultimately I need to assert that the super-cap (which is 5.5V rated) is over-loading the power supply and preventing > 5V spikes from coming through.
I have a Handtek DSO-6022 USB oscilloscope and a Hantek DSO5102P on the way. When I fire up the Linux based OpenHandtek I'm presented with the screen below. The red light indicates the current voltage, but (first question) how do I determine what it is? I was expecting to see some X/Y values to be able to read it off.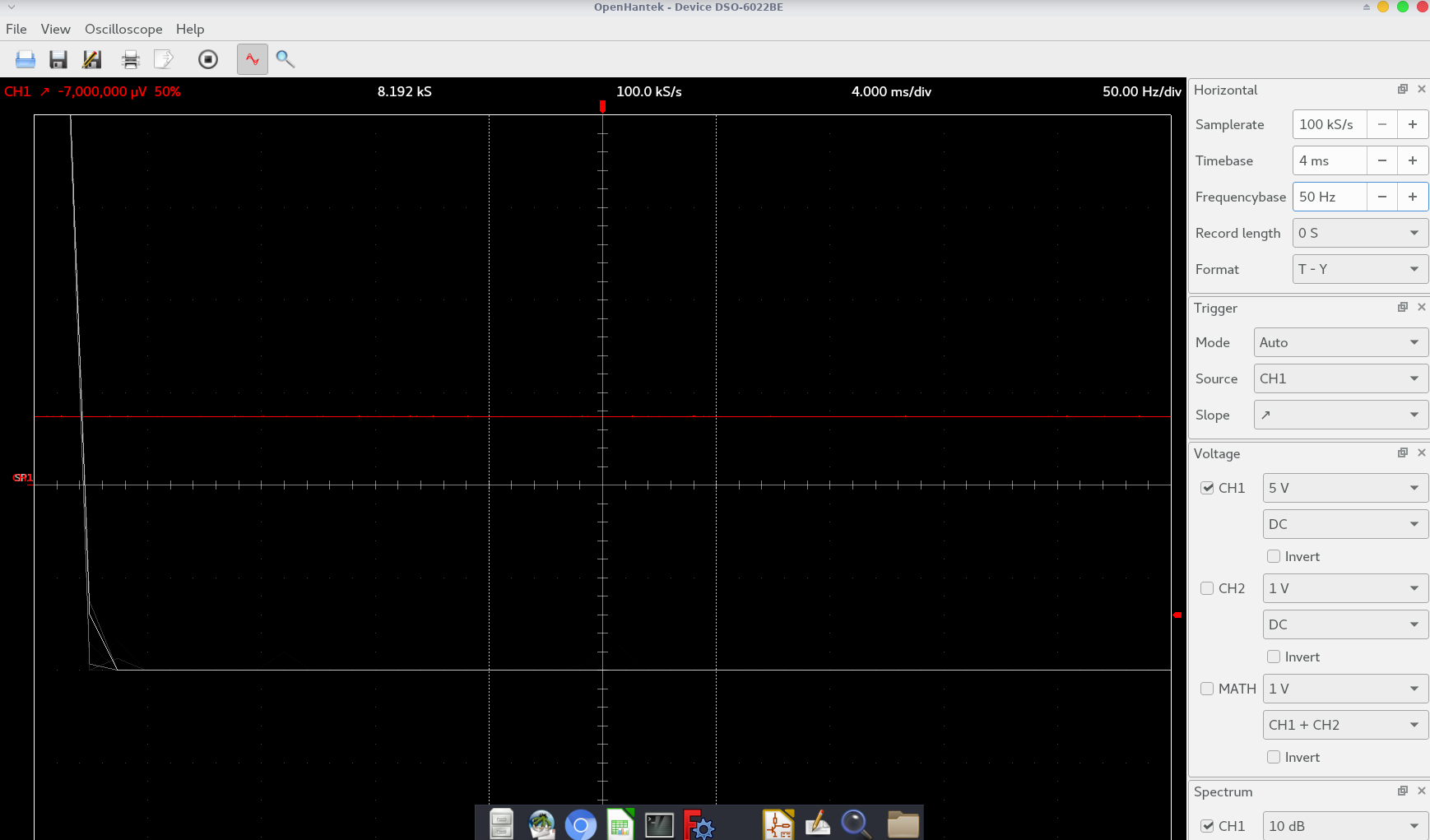 Second question, the controls on the right change the red line much but display a white "noise" signal as shown in the second screenshot. Ideally it's the red line I'm interested in, I need to zoom into a portion of it to see what's going on there. I suspect this is what the white line is but I can't make it behave.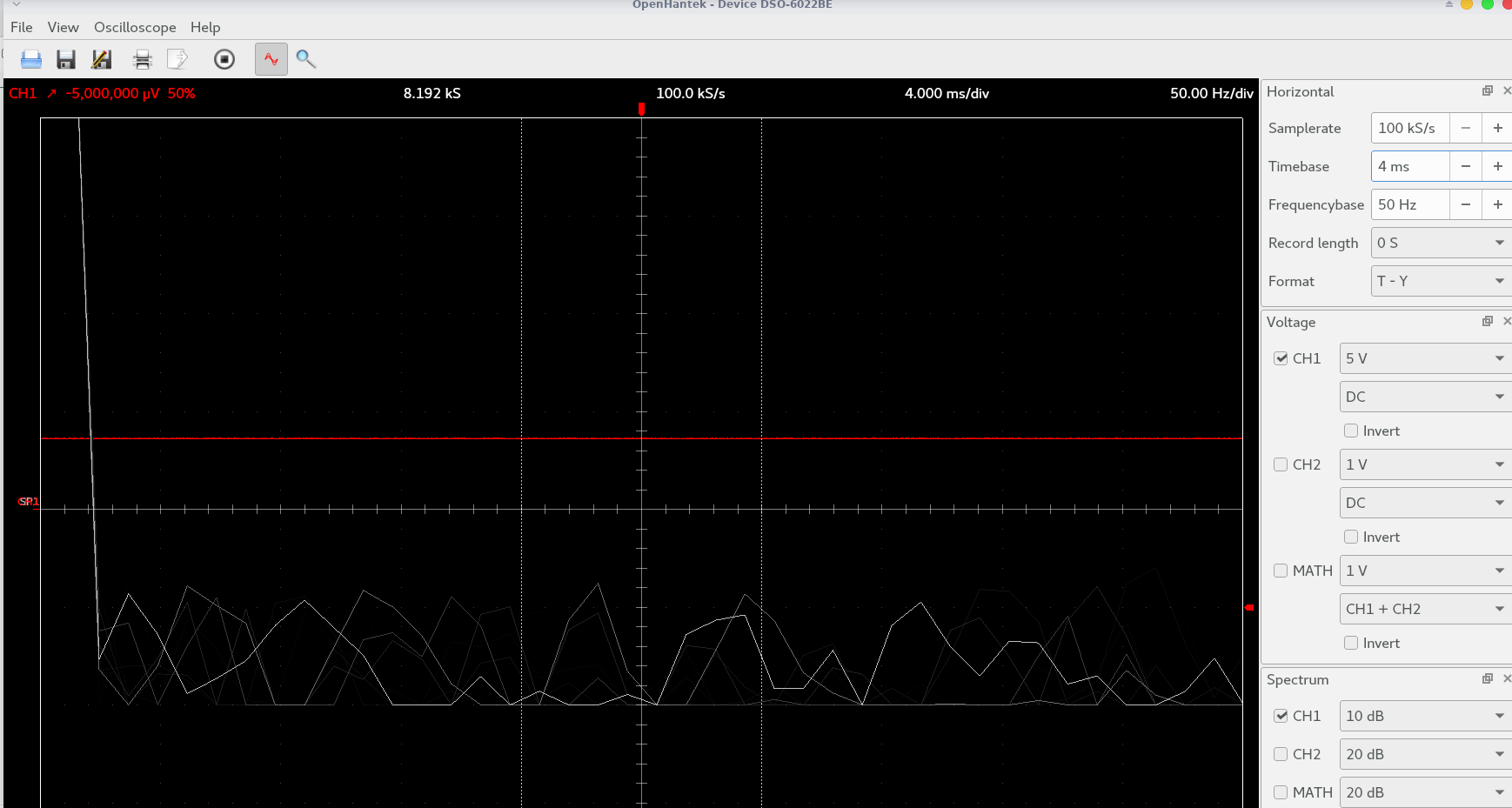 Your help much appreciated!
Andrew
Last edited by a moderator: