My TTL Coolbook is missing page 171 and 172 does anyone have a copy of those 2 pages. ?
I need a 60 year old electric fence charger to keep 4 cats and 1 dog out of the garden. The new modern electric fence charges are continuous ON that can kill small animals. I already murdered a black bird & squirrel. I need an 60 year old vintage 2 second relay type fence charger that sends 1 spark every 2 seconds.
I am sure I read in my TTL book duty cycle of a 555 can be set 5% of the total time. If R1 & R2 plus capacitor are set for 2 seconds then 5% of that is 1/10th of a second. If I can send a voltage pulse to the auto transformer it will send out a HV spark every 2 seconds.
I have this circuit already built from 40 years ago it has a variable resistor to adjust Hz from 1 Hz to much higher. I have learned from experiments output is best at a low Hz. I need to change my circuit to 5% high output every 2 seconds.
I started reading my TTL book it wants me to see electric circuit probably on page 171 or 172 but that page is gone. Once I change the circuit then test it I might learn it works better at .2 seconds or . 3 seconds. Book says duty cycle can be 99.9% = .02 second.
High time needs to be .1 second. Low time needs to be 1.95 seconds.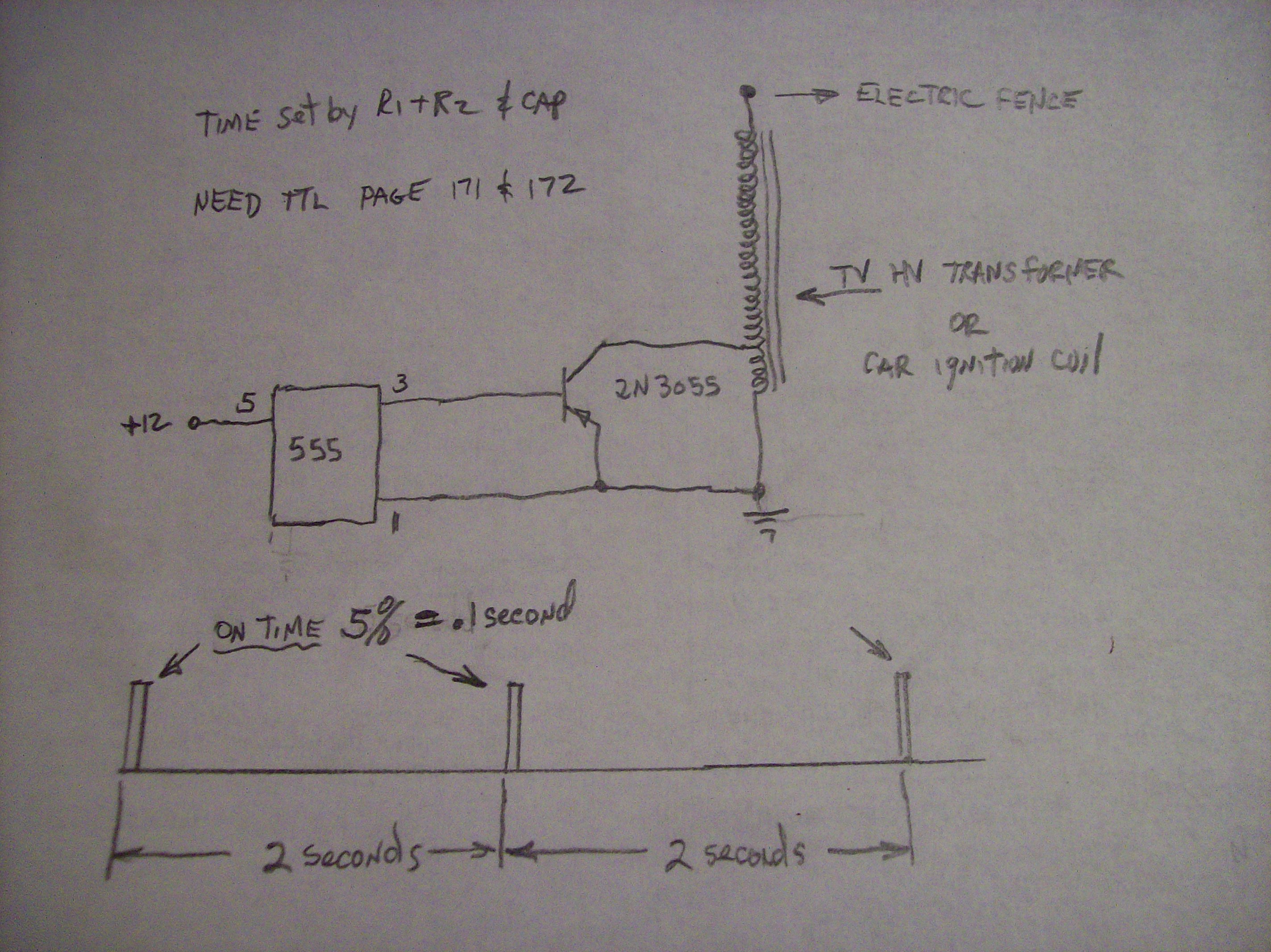 Last edited: