What im basically after is the schematic for a PS/2 keyboard. When you open one up you see a chip (like the one provided in the picture i have attached) each one tabs which are connected to the plastic sheets inside with a whole spider web of tracks that run back to the controller. One for the top sheet, one for the bottom, which give the computer the message that for example... the F key has been pressed.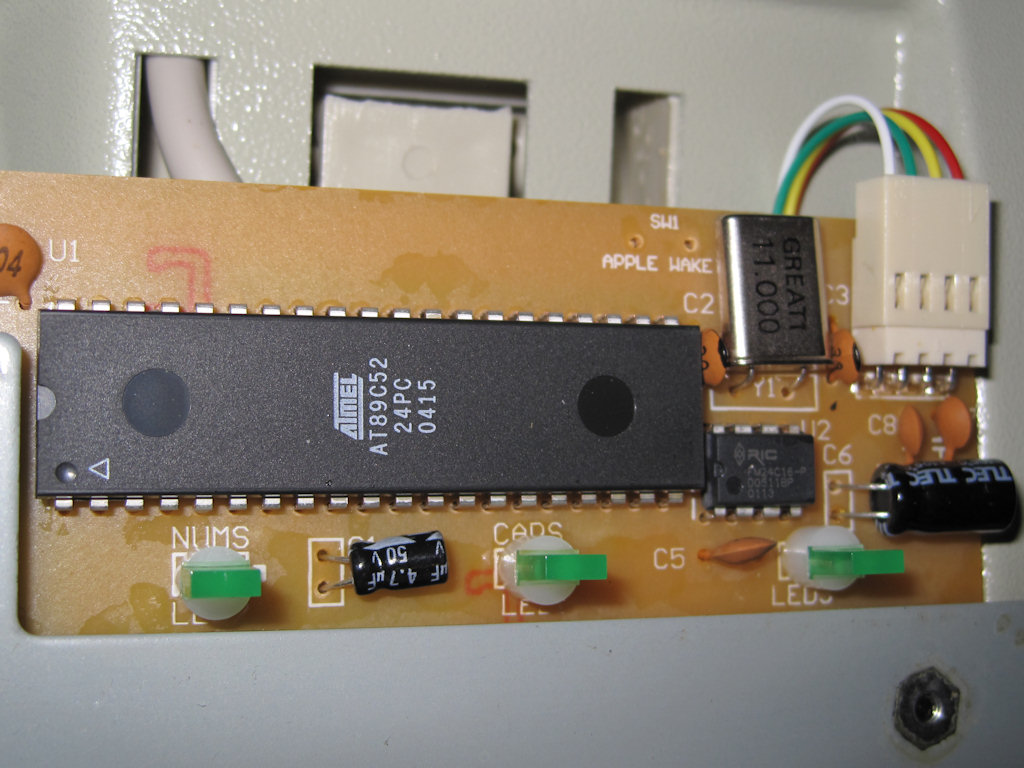 What i want is the whole schematic and what chip is used so i can make my own one which connects to a computer, does not need additional software to install it and that i can attach my own buttons to.
We did one soldering seperate wires onto each one but it got really fidley and was really messy and would prefer to design one from scratch adding on a few additional things to complete our project...
any help would be much appreciated...
cheers
Last edited: