I loaded the following
code
in my 12F675 PIC and tested it with my Kenwood Oscilloscope. The results was not what I expected. I then loaded the file into my simulator (Proteus) and there the results came out as what I expected.
Now the question is: Do I need a new scope? Which of these two pieces of test equipment should I trust? I'd rather believe the scope vs. computer simulated software.
Can someone with a newer scope perhaps test the code?
Thanks.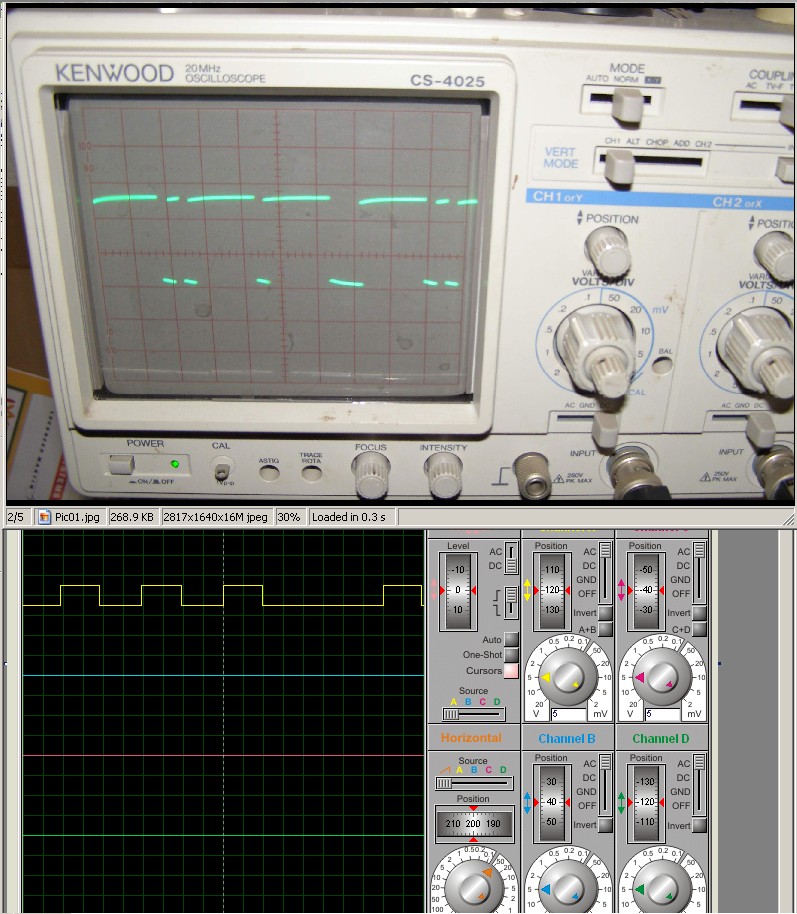 Last edited: