I was suggested to use the next schematic for a switch, which is an interrupt source for MCU.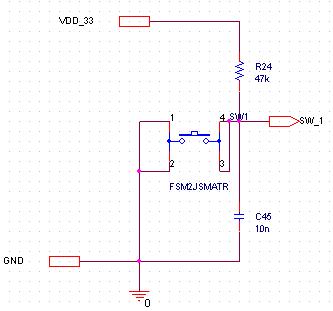 I dont understand something.
If you press the switch, then you acctually connect the cap.'s output to GND, wouldnt it cause the capacitor to source a very large spike of current?
Thanks.