Hi all,
In my apartment, I have a Kampstrup Multical 601 unit for registering the usage of heating and hot tap water, and as part of my somewhat smart home I'd like to be able to automatically get digital readouts from it. I've been told it's possible, reading online I get signals it's feasible, but every time I really dig deeper, I get stuck, because I'm a little out of my depth apparently.
My only question is how to get data from the meter, how to get it onto the network/into my smart home (through an ESP32/RPi, whatever) is not an issue.
So let's start:
This is the meter: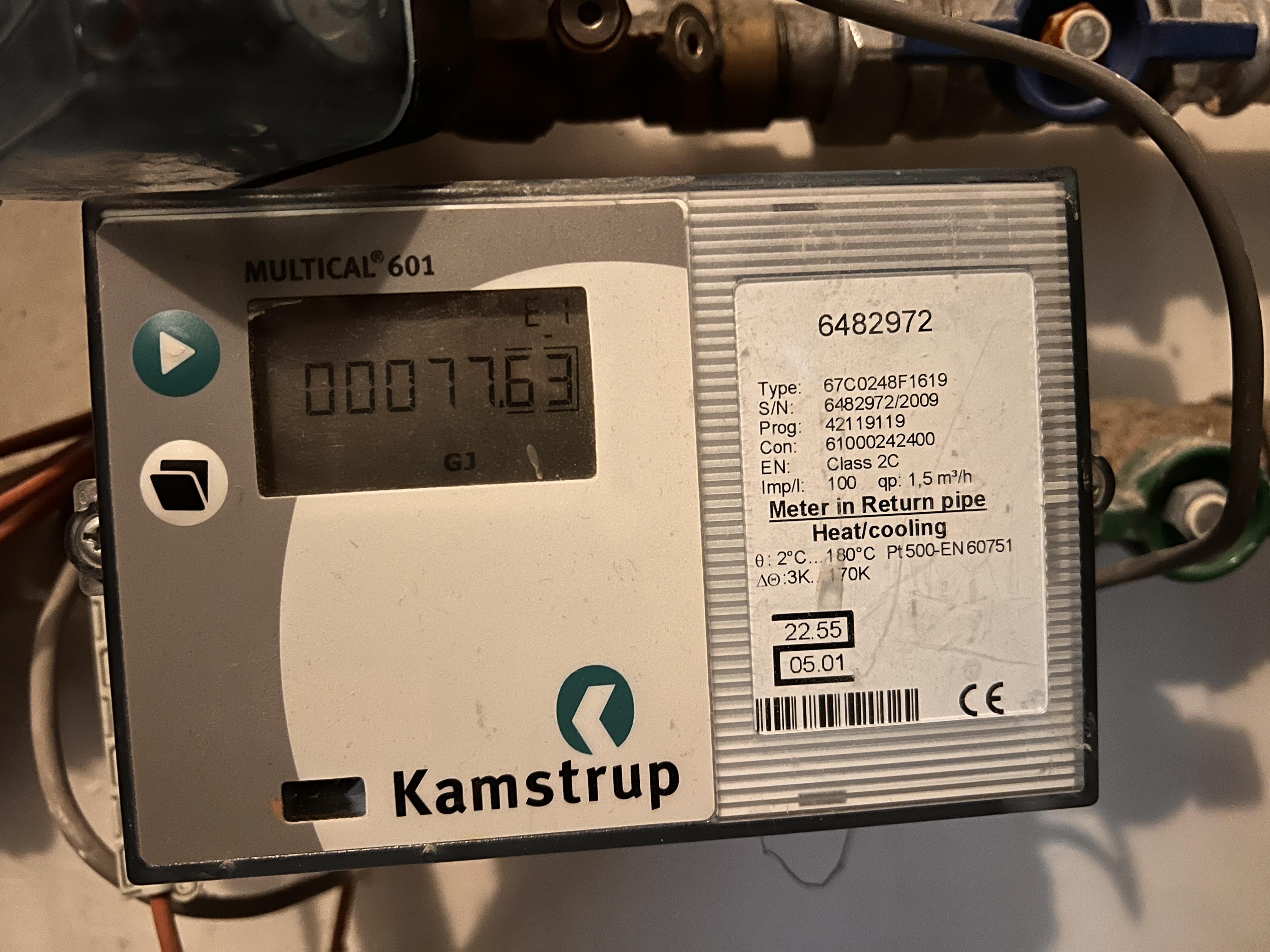 I can use the "play" button to cycle through different counters, and the "archive" button to cycle through older values for those counters (there's one for the last day of every month).
The meter has two (apparently/supposedly) IR LEDs at the left bottom: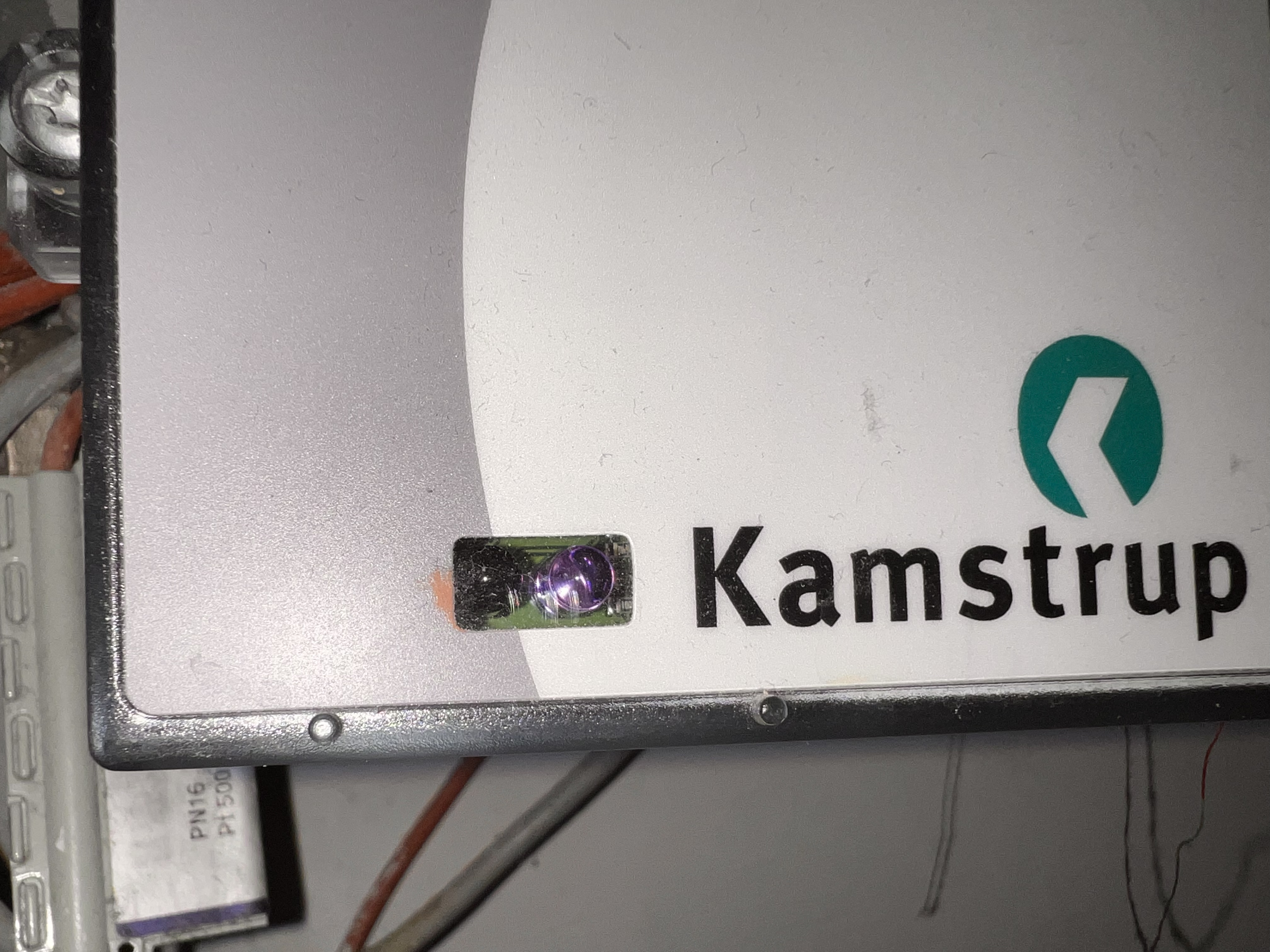 These should allow for interrogating the meter (one for reading, one for writing?).
Lastly, it is also connected to this box, but it seems (mostly) to be the power supply: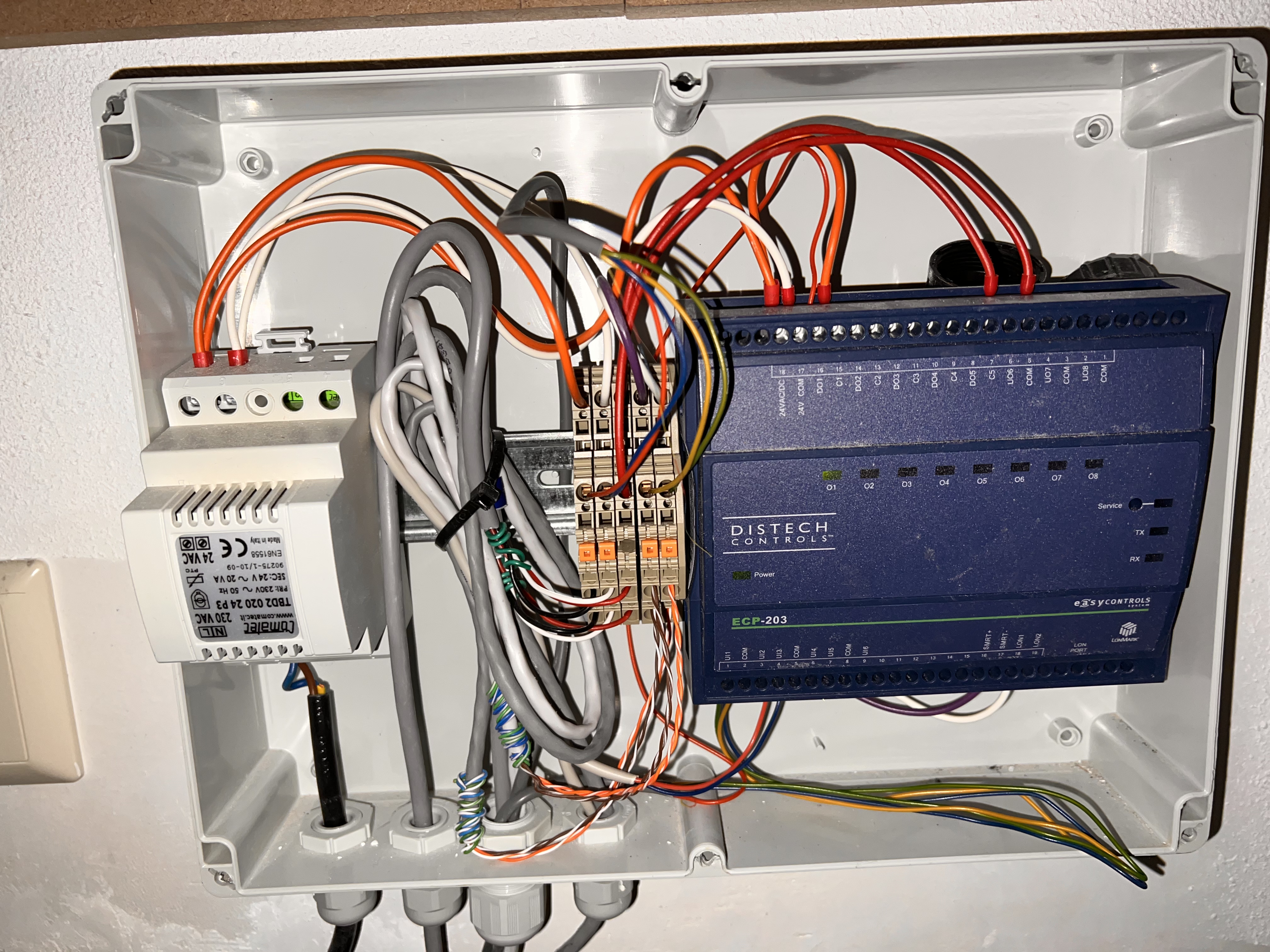 This is where I got stuck:
First option seems to be, use the IR LEDs to active request data from the meter.

But how exactly? I've Google for "IR read-write head", hoping for something to pop up, because getting the required hardware seems like a good first step.
What's the protocol for interrogating the meter? If I knew exactly that, I could maybe whip something up myself, I've got plenty IR LEDs/photo diodes and a 3D printer. If I know what pulses to send and how to interpret returning pulses, I could probably code that up.
There are two little stubs on either side of the LEDs, which give the impression that there's a sort of "standard" sensor that can be mounted there.

A thing called "M-Bus" appears to exist for the purpose of communicating resource usage back to the utilities company, which could also offer a readout chance, but looking at my setup, I can't seem to find that thing, despite chances being it is there, because the utilities company does get actual usage feedback.
So, my questions boil down to:
What hardware (IR-reader thing) do I need to read from this meter?
What protocol do I use to read from it (what exactly should I Google)?
Do you see other options of getting the data out (for example the M-Bus thing)?
Thanks in advance for your time and effort!