I found the attached circuit on this website, and that is all I need, but I have 2 questions.
I have a 20V Input Li-Ion battery, and I need this to cut off at 16.1V.
How do I set the cutoff voltage?
Also, how much current can this handle?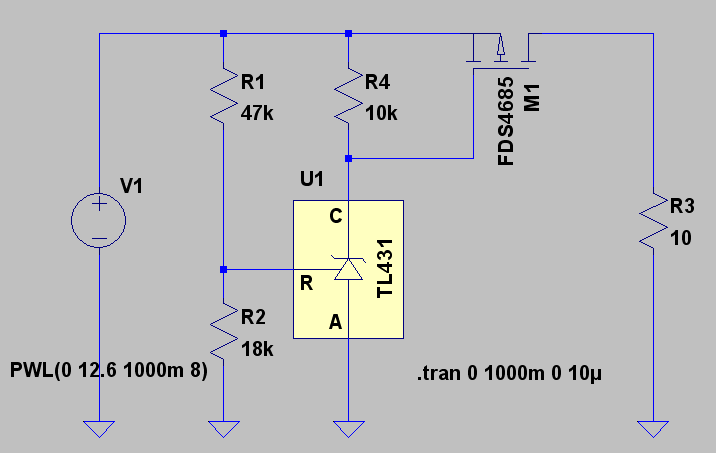 Thank You all in advance for the help!!!!