Dear fellow members,
I have been searching for some time now and have not found what I am looking for... and I am totally rusted in electronics. So let me get to it.
The project: (Woodworking Assisted Gadgets)
Circuit to receive electronic signal 3V3 or 5V (This could be a receiver Gate motor circuit with the output) to latch circuit to ON position switching a PhotoTriac (with snubber circuit) which drives a heavy load. The heavy load in this case is a Woodworking dust collector machine, rated at 3HP.
Restrictions:
1 No Micro controller to be used. Albeit, Ardiuno or any other
2 Minimal parts to save costs.
3 Overall project must be affordable
4 No relays due to power load restrictions unless I can be convinced and the parts are easily available
Power requirements:
I don't want to purchase a power supply similar to that of laptops. Makes this too expensive again.
Here is a circuit that I would like to use to power others circuit designed above. Image below and here is the link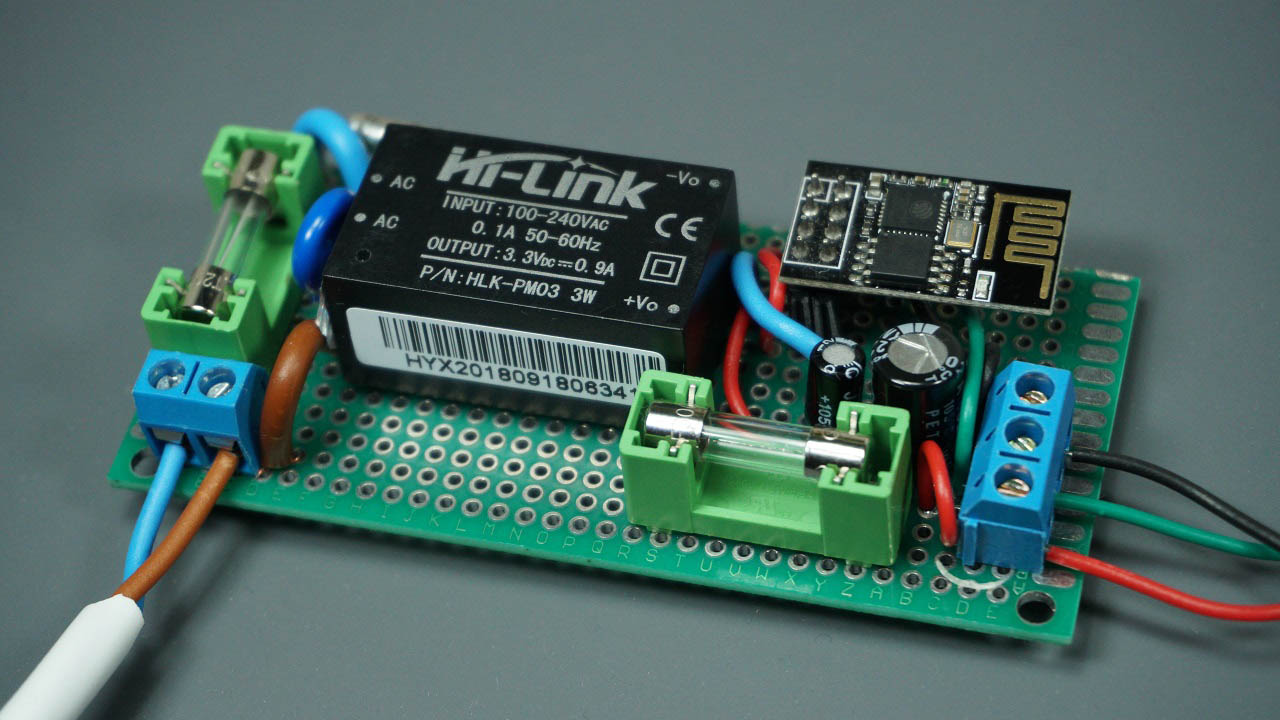 In this post we're going to power the ESP8266 (or ESP32) with mains voltage using the Hi-Link HLK-PM03 converter. The ESP-01 controls a relay with a web server.
randomnerdtutorials.com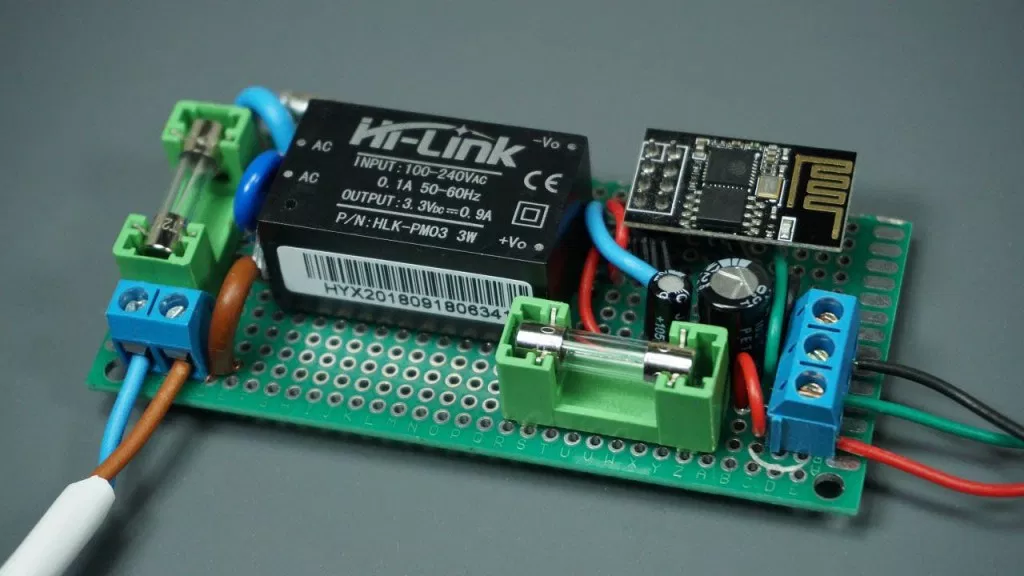 and here is the circuit diagram.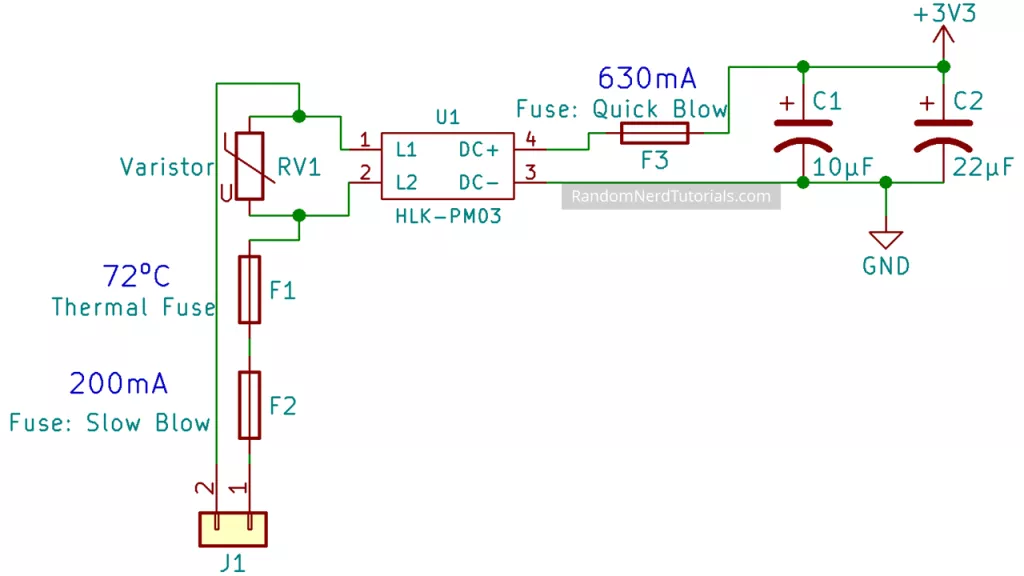 If there is anyone who can help in this regard I would appreciate it. I will share any upgrades as I go along.
Thanks....