hi all.
currently im working on some kind of signal processing. the main goal is grid freq measurement via opamp and microprocessor. Actually its working but im not sure about wiring diagram.
This is the scheme here.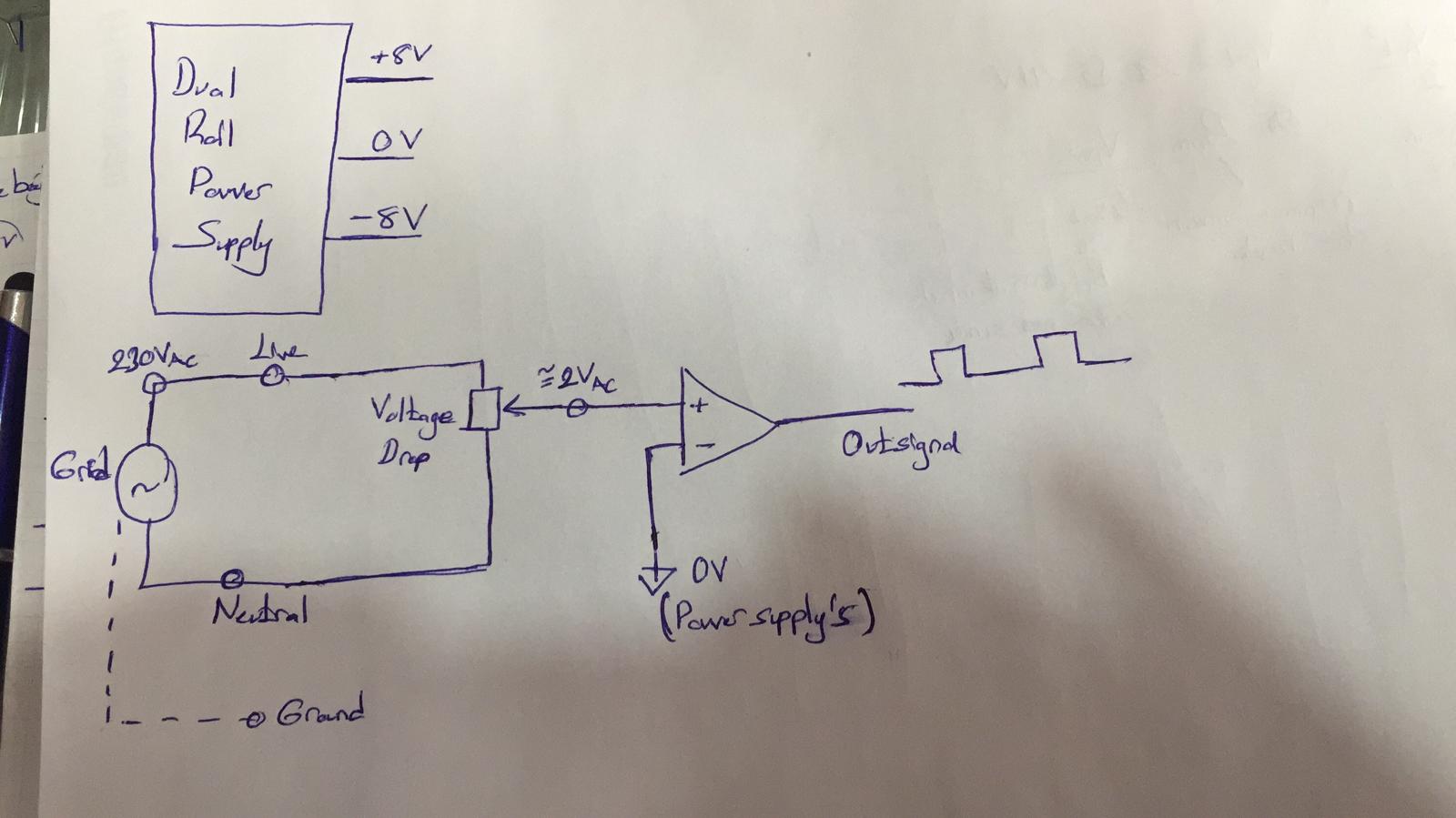 IMPORTANT NOTE:
I just realize that i forgot to draw a wire in paper. It 's NEUTRAL connected to 0V. And opamps work with +-8V.
this is the inside of the dual rail power supply:
Only difference between mine and that is chassis connection(and also im using lm7808/7908 against of lm7812/7912). I didnt wire chassis to the transformer's chassis yet.
In this circuit i can get pulses from output of the comparator (lm324). But im not sure about Neutral-0V connection. Im little bit confusing .
Is it true or should i connect to the chassis to power supply's 0V ??
Thanks.QWERTY
Last edited: