Hello everyone!
I have a ~20 years old professional film photography scanner manufactured by Fujifilm. Fujifilm produced a few units of this scanner worldwide, and today they are completely discontinued.
Since few days ago I'm facing a critical issue with its high-speed USB 2.0 connection. Basically its USB device is not detected by the host.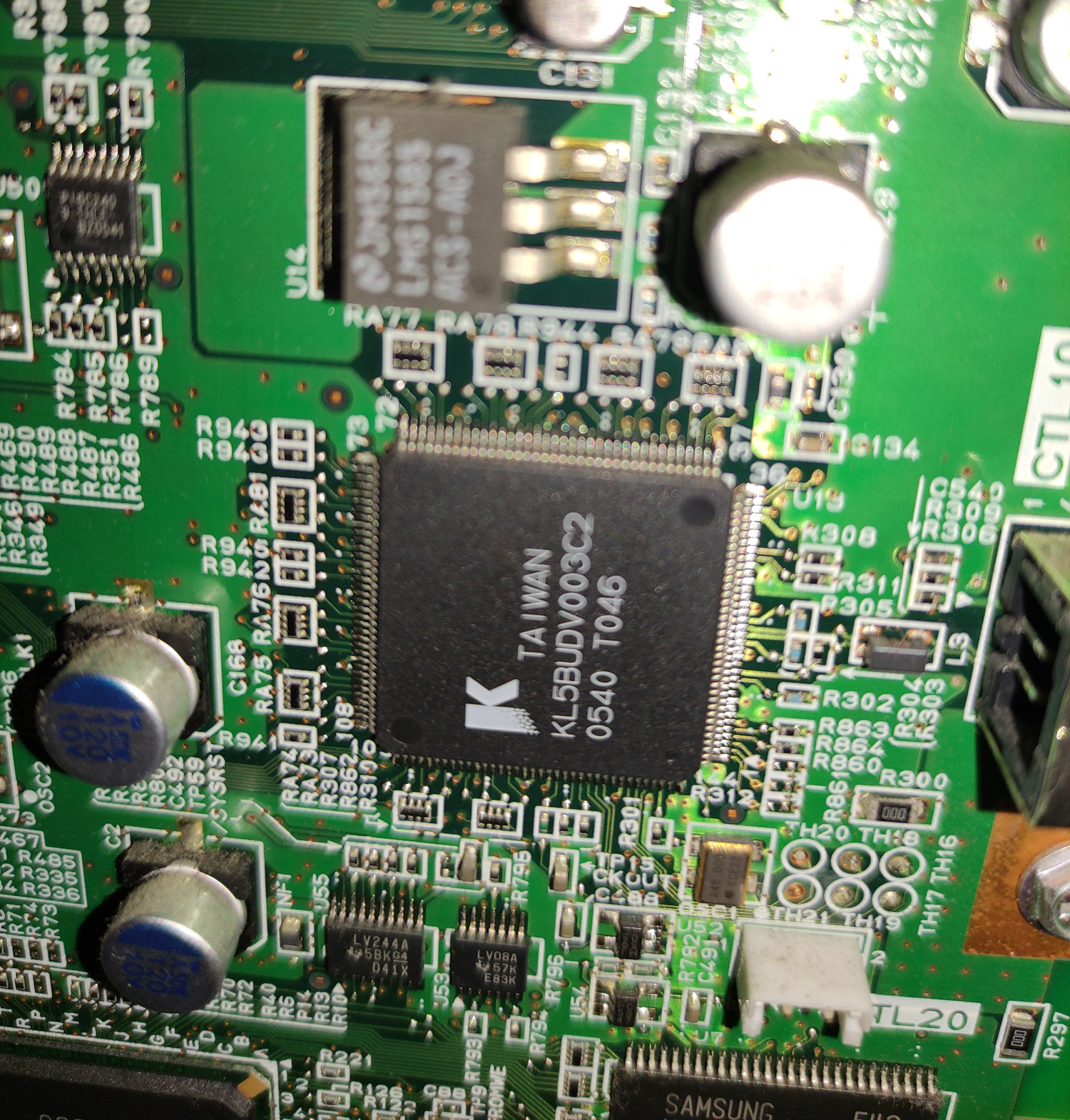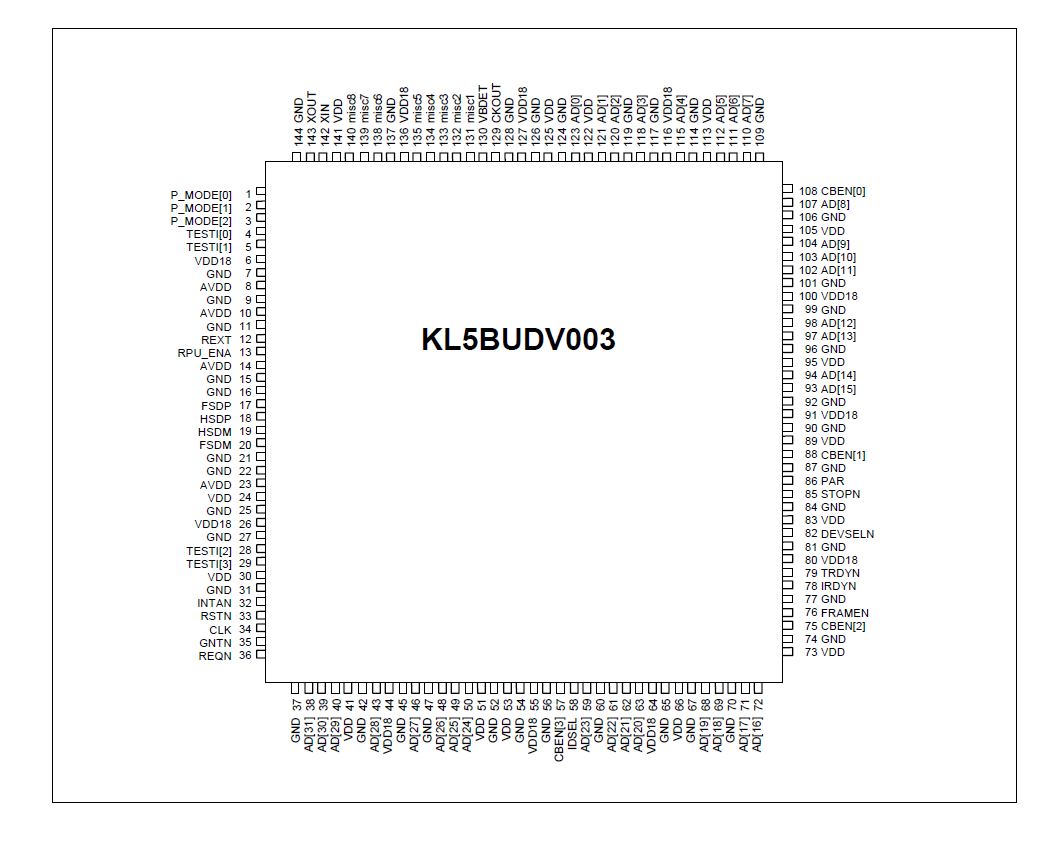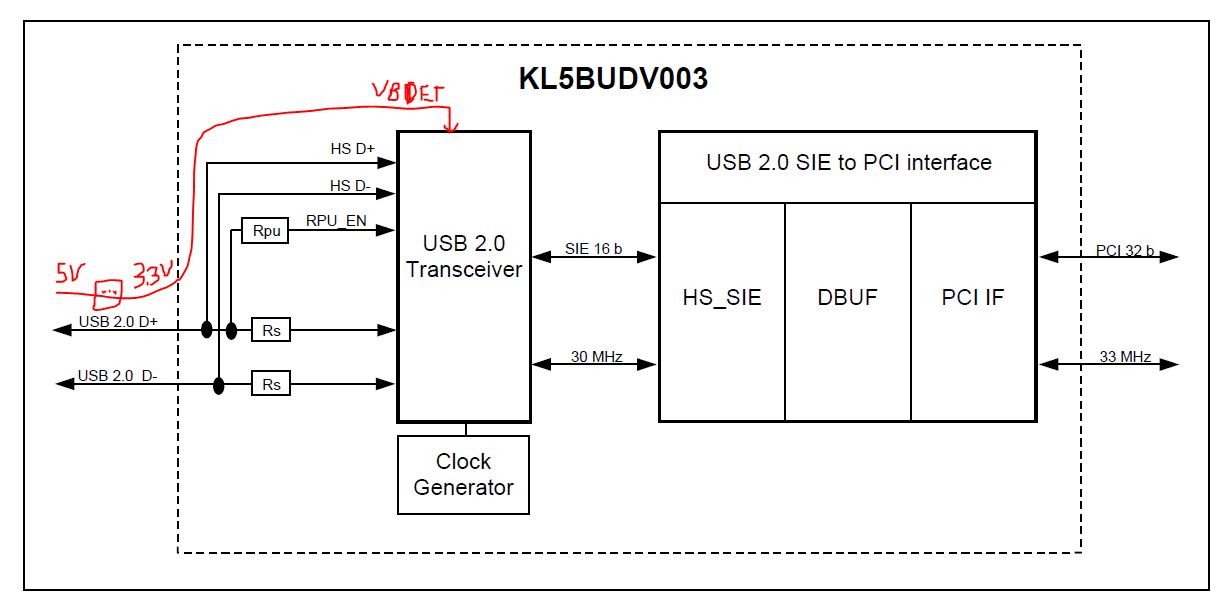 KL5BUDV003 PCI BUS datasheet pdf provided by Datasheetspdf.com Datasheet pdf Search for KL5BUDV003.
I have checked all DC voltages and clocks applied to this device and everything seems to be ok in the PCB.
Then, using an oscilloscope, I have sampled the D+ and D- lines, RPU_ENA and VBDET pins.
RPU_ENA: This pin is used to indicate a high-speed USB connection to the host. The host recognizes a new USB device only if this pin is 3V (pull-up to the D+ line)
VBDET: Pin indicating that a host is connected (based on the 5V USB power supply)
D+ and D- lines: USB data lines
And then I reach the following conclusions:
Turning scanner on with host/USB cable connected: VBDET is maintained at 3V, and when scanner is turned on RPU_ENA goes high (3V), but only during ~3 seconds. Then, it stays 0V forever. During the ~3 seconds high, an interrupt is detected in the host (Windows device manager refresh), but then no USB device is showing up. The following figures show the D+ D- and RPU_ENA signals during scanner boot up (they are not synchronized because I have only an oscilloscope port to sample the signals):

D+ line:

D- line:

RPU_ENA:
Plug out/in the USB cable with the scanner on: VBDET goes high (3V), but RPU_ENA is maintained always at 0V. No interrupt is detected in the host (so, no refresh is observed in the Windows device manager).
Can anyone expert in USB2.0 help me?
Thank you in advance.
Ricardo
Last edited: