ok would it be possible to use a diode for connecting multiple lines without them actually touching like the below image.
I want to tie some lines together to determine if any 1 line went high. So if 1 line went high then i know to check them all to see which one it was.
To determine if HIGH i check output on the after diode... To determine which one went high i check the TP (test point) on the before diode
would this work?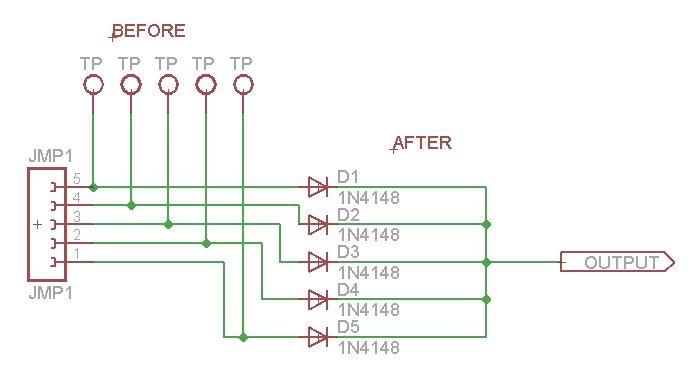 Last edited: