I'm attempting to build the circuit in this RFID chip's white-paper. It left something vague however.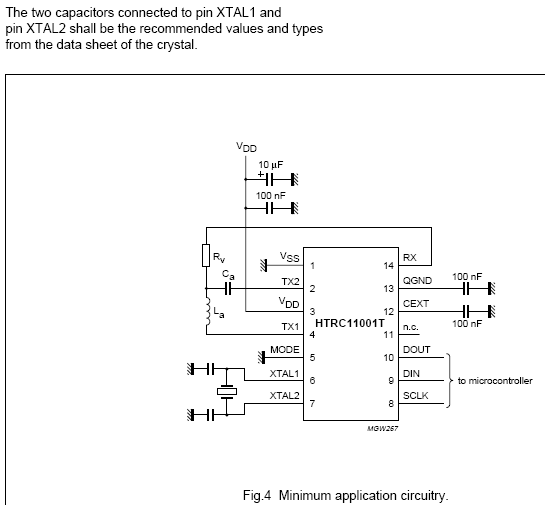 I can't figure out what these two capacitors by the crystal should be. I've read the data sheet for the crystal from top to bottom and it says nothing to this effect.
I've read up on crystals and learned their history, design and production. This was all very interesting but hasn't helped me with the actual question: What kind of capacitors do I need?
For reference, here is the white-paper for the RFID chip:
https://www.nxp.com/acrobat_download/datasheets/HTRC11001T_2.pdf
Last edited: