Till now i left the Mplabx settings as it is. But once i have gone through the settings there are several settings which i am not aware. How important are these settings?
1. Code model, Data model, Scalar model. Can i leave them as it is or should i select large or small? How to confirm the same from the generated code?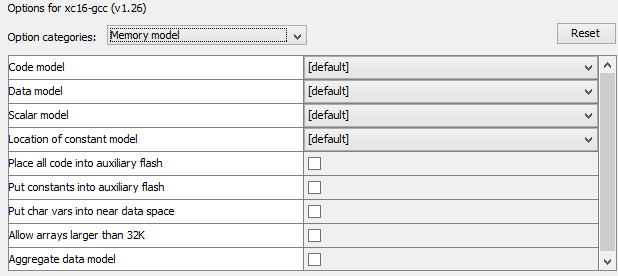 Please advise. Is it in any way benefit to write make file instead of using Mplabx settings? I never used them before.