I was found several diagrams
A very simple FM transmitter circuit can be constructed using this schematic diagram based on MC2833, designed for cordless telephone and FM communication equipment. It includes a microphone amplifier, voltage controlled oscillator and two auxiliary transistors. This FM transmitter circuit ...
www.electroniq.net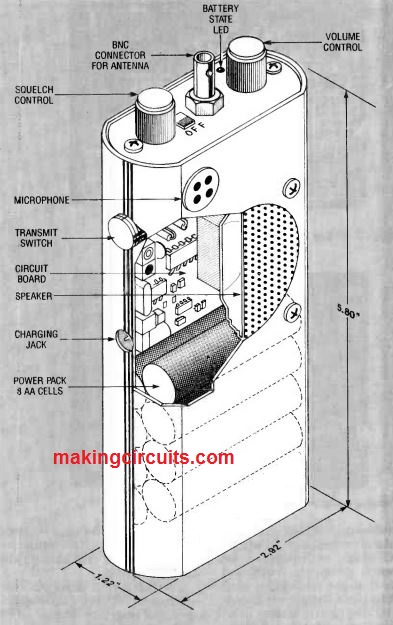 If you ever be in a mood to build a strong yet simple mobile transceiver and, simultaneously wish to understand surface mount technology (SMT), this is

makingcircuits.com
I need
86-90
Mhz frequency.
What resistors, crystal and capacitors should I use?