Hi,
According to maximum power theory, maximum transfer occurs when input impedence = output impedence. As represented in the image below, the combined impedence of LCR1 should equal R2. At this point X is the ideal voltage level.
The generator is 0.5A variable voltage (I may have used the wrong symbol).
I calculated LCR for various frequencies but for this example it's 50Hz. You can see that I computed 27ohm which is about 13V. This matches my expectations.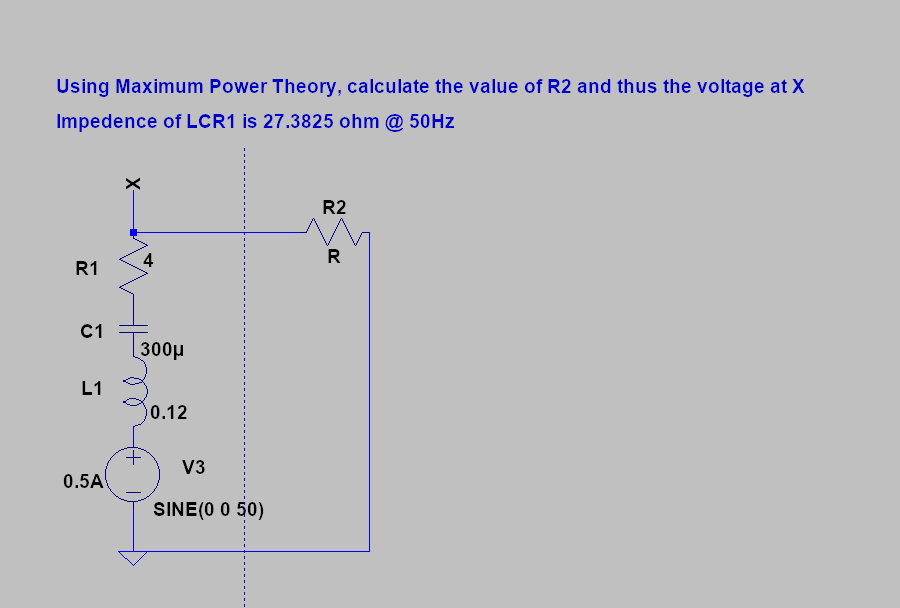 I then created a spreadsheet to see how changing the input impedence would change. You can see that for this capacitor selection the lowest impedence is at 25Hz.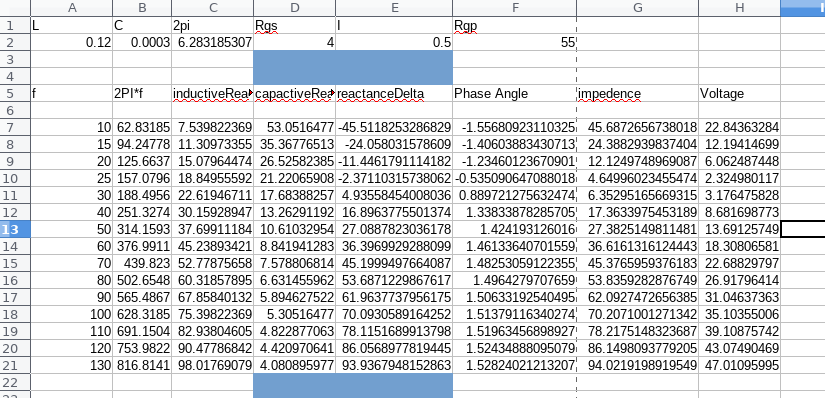 Which suggests the highest power extraction occurs at 25Hz when R2 is lowered so that X is 2.32V. This is much lower than I was expecting, but could be right.
Can someone that knows what they are doing
verify my calculations?
Regards,
Andrew