Hello,
I am trying to repair a washing machine actuator motor. This actuator is responsible for wash and spin cycle. It is motor moves a plastic arm in one or the other position. The computer sends a signal to the motor to be either at one or the the other position. Since the motor itself only moves in one direction, it is the plastic gears inside that will reverse direction when it can't go any further. I guess it is by sheer mechanical force. I just don't understand how this plastic gears reverse when it can't rotate in one direction anymore.
I took one apart to see what I find, nothing but just 6 little plastic gears. If need be I can take it apart again to show them plastic gears again.
Thanks in advance for any help you can provide.
The motor in mine does not reverse. Instead of reversing it keeps clicking.
This is the motor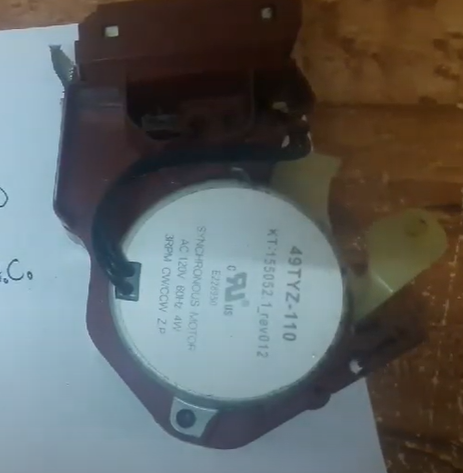 Below shows the plastic arm that is attached to the motor shaft. Notice the plastic arm on the lft maxed out, the arm can not go clockwise anymore. It will have to reverse direction if it has to move again.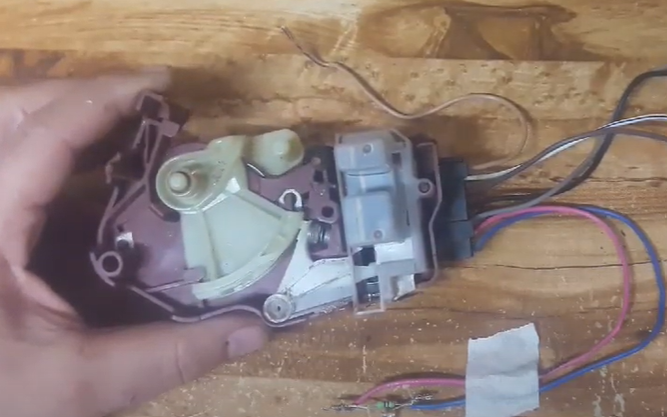 This picture below shows the plastic arm at its other end of travel. It can not go counterclockwise anymore. So it will be force to reverse direction if it has to move again.