My way of saying thank you to this group.
Recipes from my kitchen: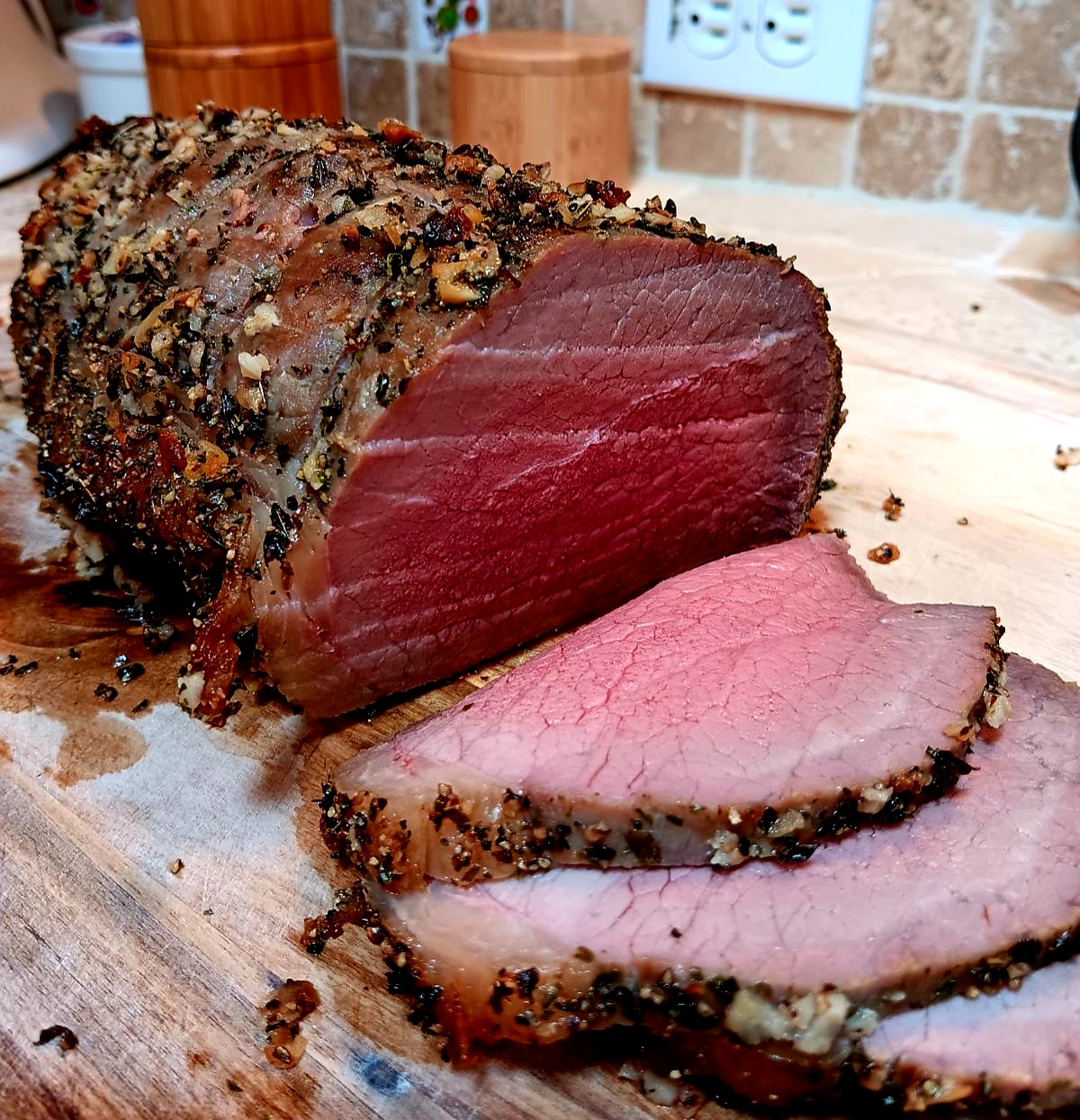 Eye Round Roast
At about $8lb. its inexpensive and pretty simple to prep and even easier to cook.
All you really need is salt and coarse ground pepper or you can add additional spices and some mashed garlic like i did here.
First, you'll need to
tie up the roast
to give the meat an even shape.
Next, coat the roast with a tablespoon of oil.
Mix together 2 teaspoons of salt and 1 teaspoon pepper. Coat the roast all over and seal with plastic wrap. Refrigerate overnight.
Unwrap roast and place in a roasting pan on top of rack or a few cut up carrots. Let it sit for 2 hours at room temp.
Set oven temp at 475F Insert probe into roast and bake, uncovered 25 minutes.
Reduce temp to 325F and continue cooking till probe reads 125F. Remove, tent with tin foil and allow temp to rise to 135F
Carve and enjoy with your favorite side dish.
I added these additional spices to the salt and pepper.
⅛ Teaspoons Dried Thyme
¼ Teaspoons Dried Basil
1 Teaspoon Dried Oregano
3 Garlic cloves, crushed