To anyone who can help me, PLEASE!!!!!
I have a circuit board I am working on that is to have 3 outputs...
12V at 1-2A, 6.8V at 1-2A, and 33V at a higher amp rating, about 3-4A...
I have the designs attached below, and I have the board here. I have assembled 2 boards, and neither of them is working...
Can anyone help me or see what is wrong with my design, or is it all in my assembly that it is going wrong???
Any help is greatly appreciated, and the sooner the better, as my customer is selling these as I speak!!!!
Here are the datasheet links -
https://www.monolithicpower.com/pub/media/document/MPQ3426_r1.01.pdf
and -
https://www.ti.com/lit/ds/symlink/tps54383.pdf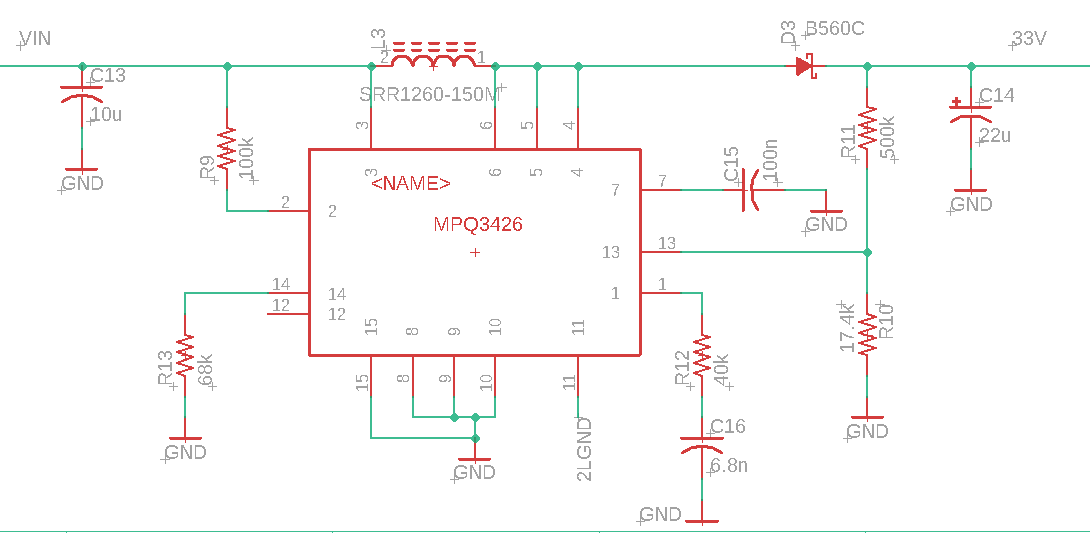 Last edited: