Hello People,
I'm working on a project and blew some components on the a PWM ESC board. These boards can be found on AliExpress etc.:
https://www.aliexpress.com/wholesale?catId=0&initiative_id=SB_20210911132935&origin=y&SearchText=DC+10V-50V+12/24/36/48V+60A+Motor+Speed+Controller
I created the circuit diagram to understand the function of the circuit to be able to fix it and I thought that I would share it here with you. The circuit has been drawn up in KiCad.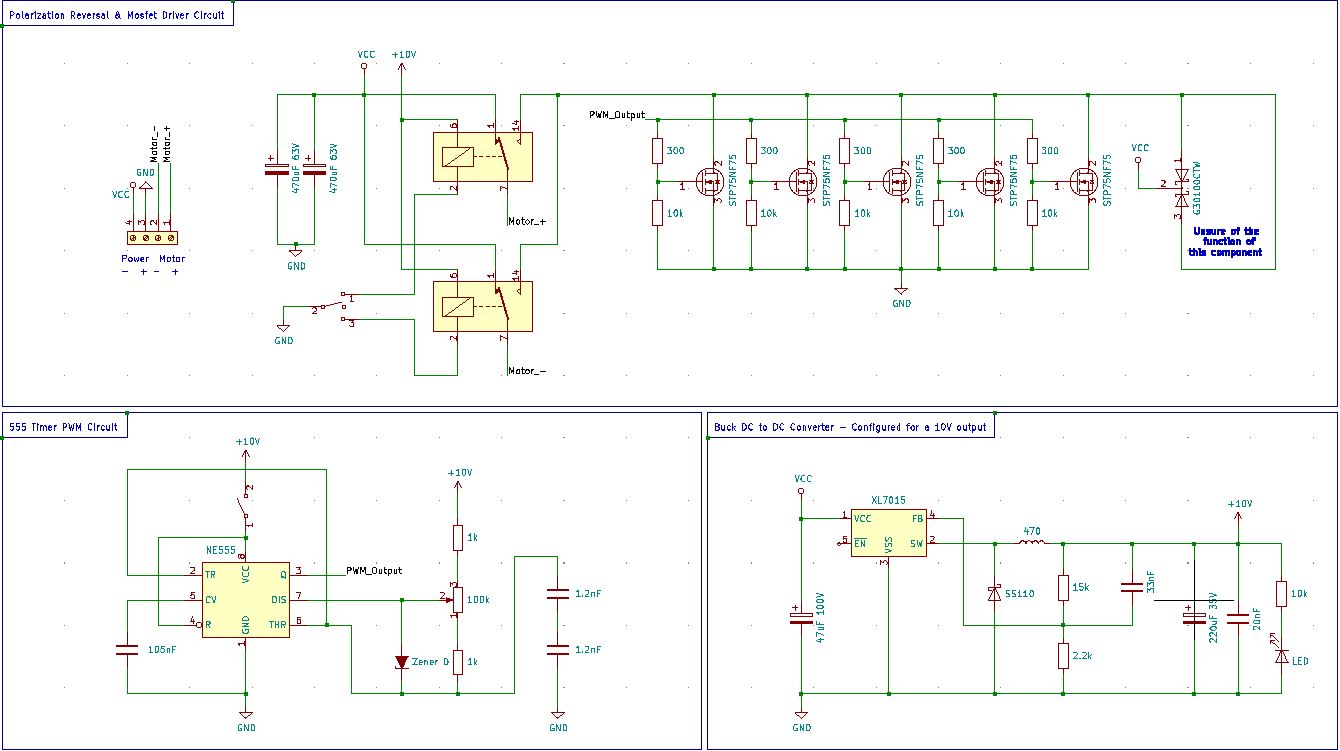 I'm not sure what the function of the Trench Schottky rectifier is in the circuit but I'll leave that for someone to clarify.
Hopefully this helps someone.
Last edited: