I removed the PC board from the HD then connected the 12v PC and LED light marked D6 activity comes on very bright.
Red color button on PC board says, soft state.
When I reconnect PC board to HD all 6 LED lights come on not very bright.
D1 Lock
D2 Gauge 1
D3 Gauge 2
D4 Gauge 3
D5 Gauge 4
D6 Active
I tried all the USB wires I have and HD does not show up on my computer as being connected to the computer.
I can't think of anything else to test.
If I buy the $20 HD enclosure maybe HD will work.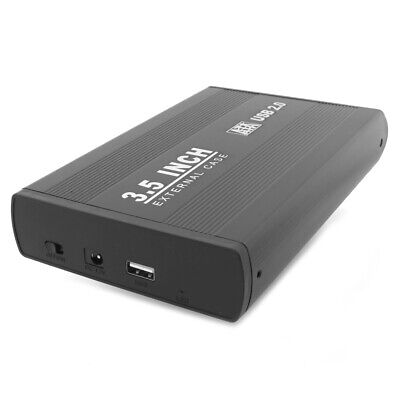 3.5" USB 2.0 SATA Aluminium Hard Drive Enclosure. The convenient enclosure can easily be hot swapped, and it provides hassle-free Plug and Play installation (no drivers needed). The enclosure provides a handy USB port and a LED indicator light, which lets you know the system is connected and...