Hi, this is Sergey,
I got my new PCBs in hands this Tuesday by ALLPCB on this Tuesday.
Here share a review for it. [
I don't have any commision or coupons from them, just shared my really purchase experience.
]
I order on July 5, and it amazing shipped July 6. Finished only 1 day. and shipped 3days by DHL.
But total I only paid $10 for the PCB, the shipping costs is free ( they have a shipping discount for $25, if above, need pay the extra shipping costs)
For 2layers PCB, they made 24H, this indeed quite good for me, Sometimes, I have urgent projects to put, I need to choose expedite servcie, but some fabs need at least $20 expedite fee. That really expensive.
in 3working days, I got my PCBs on hand on July 10 , it is even faster than I made in Europe. Really amazing speed but at very good price.

I am satisfied with my sales Erin, she offered professional service for me. Great communication.
In my 1st Gerber files, I missing opening mask for a pad, she contact me quickly to confirm with me about it. It was my mistake, but they check it out clearly. It really help me to save time, and also money.
For my PCB (Green,HASL, 2LAYERS) , I was definitely impressed, The quality is very high, great solderability, clearly overlay, good outline.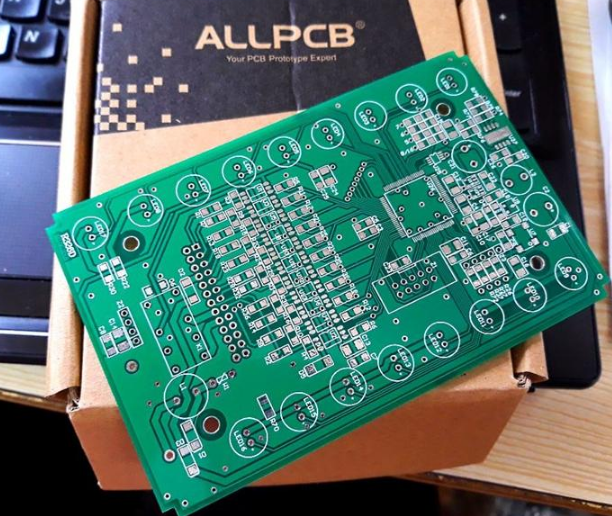 It is really fantastic, I love everything about PCB all and I am so glad I found ALLPCB! Rock on!
Sergey