Ursus trotter mixer repair UT-Klot400p
Hi everyone!
Let me start by saying i have absolutelly no experience in what i am about to do right now.
We got an old Ursus Trotter mixer, that went bad some time ago, so i decided to check wth is wrong with it. And after i succesfully managed to open that thing.
I find this little thing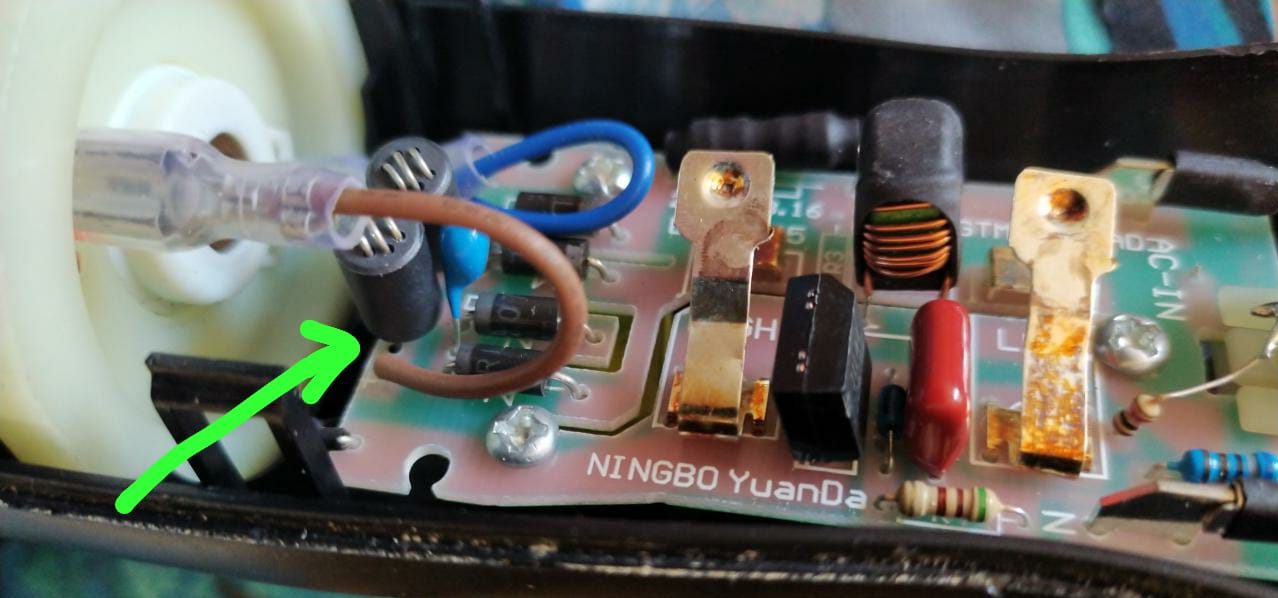 that had one of the legs shorter in length.
So i got myself a Electric soldering iron kit 30w, some solder 50/50 and some soldering paste. And try to solder the shorter leg.
I managed to do so, but i am worried that it wont last very long.
I was wondering if some of you guys could help me figure it out which component is the one pointed by the green arrow.
So i can buy a replacement and try again.
Thx!