Hi Guys
Can someone out there put me straight, I've got an old Hotpoint TDC 60N tumble dryer and it keeps blowing the thermostats at the back of the machine where the heating elements are and I'm trying to find out what's causing them to blow, they are the one shot type.
I'm only guessing here but could the cause be the heating elements themselves, I have seen on a website it said for a working heater the resistance should be between 20 and 50 ohms.
Can someone tell me how to perform this test using a multimeter, I've included a sketch of the wiring coming from the elements but I'm uncertain where I should place the test leads in order to perform the test, if someone could mark on my sketch where I should place them that would be great, well at least I will be able to eliminate the heating elements.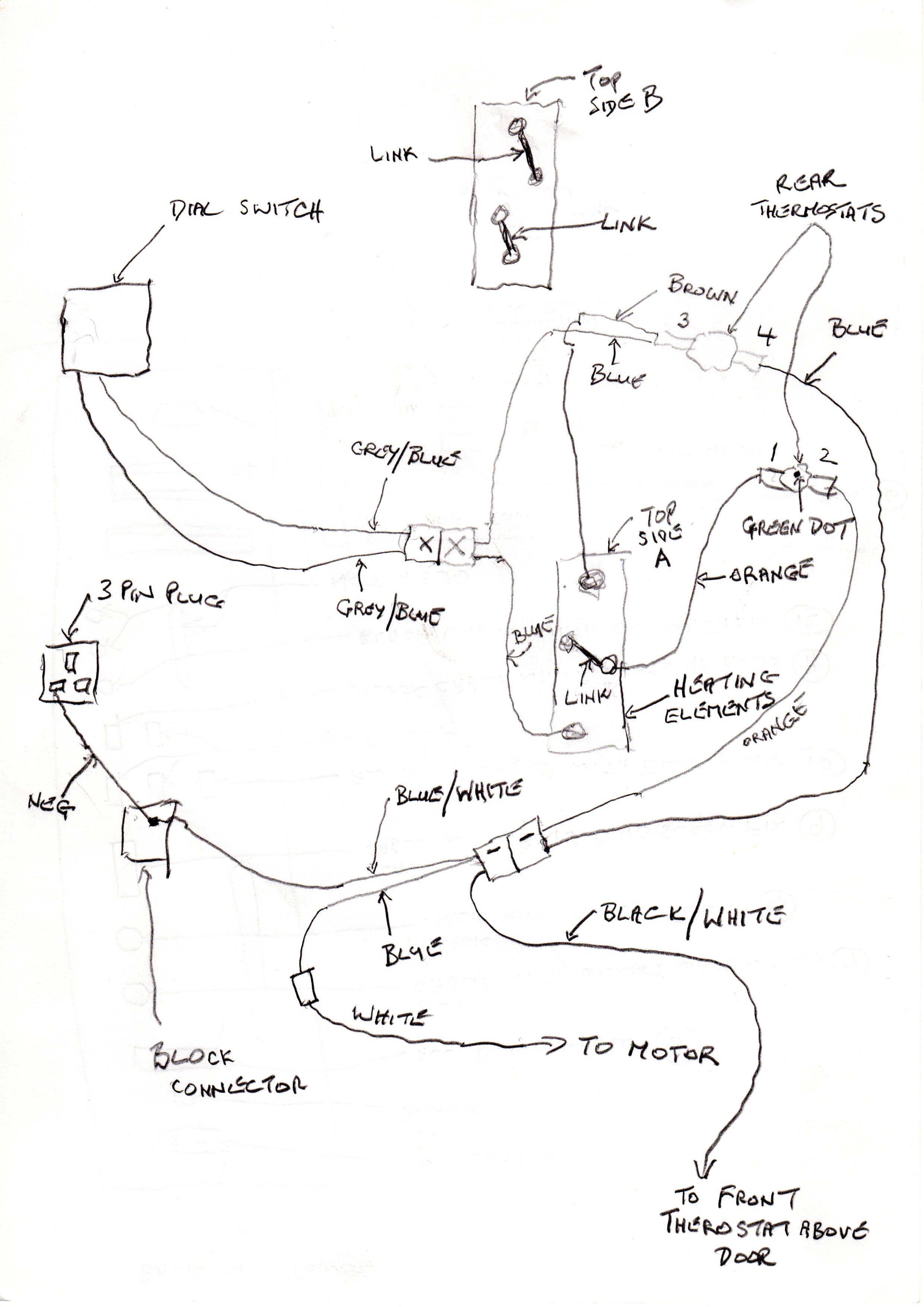 Thanks to anyone who can help
Clive