So I got a sonoff smart WiFi switch (RE5V1EC) to safely initiate all my potentially lethal chemical ignitions (methane balloons, chlorate powered rockets, enclosed butane vapors and all other cheap pyrotechnics you can imagine).
I quickly realized that:
1- it's a headache configuring this sonoff switch and successfully connecting it to my phone.
2- it was built for this type of rare use, but for a permanently powered type scenarios (smart home and all).
Here I discuss the first issue. After I was able to put the device in connection mode (after much frustration and googling), I was finally able to connect to it as a WiFi router.
Now comes the puzzling part. It's about the app eWeLink.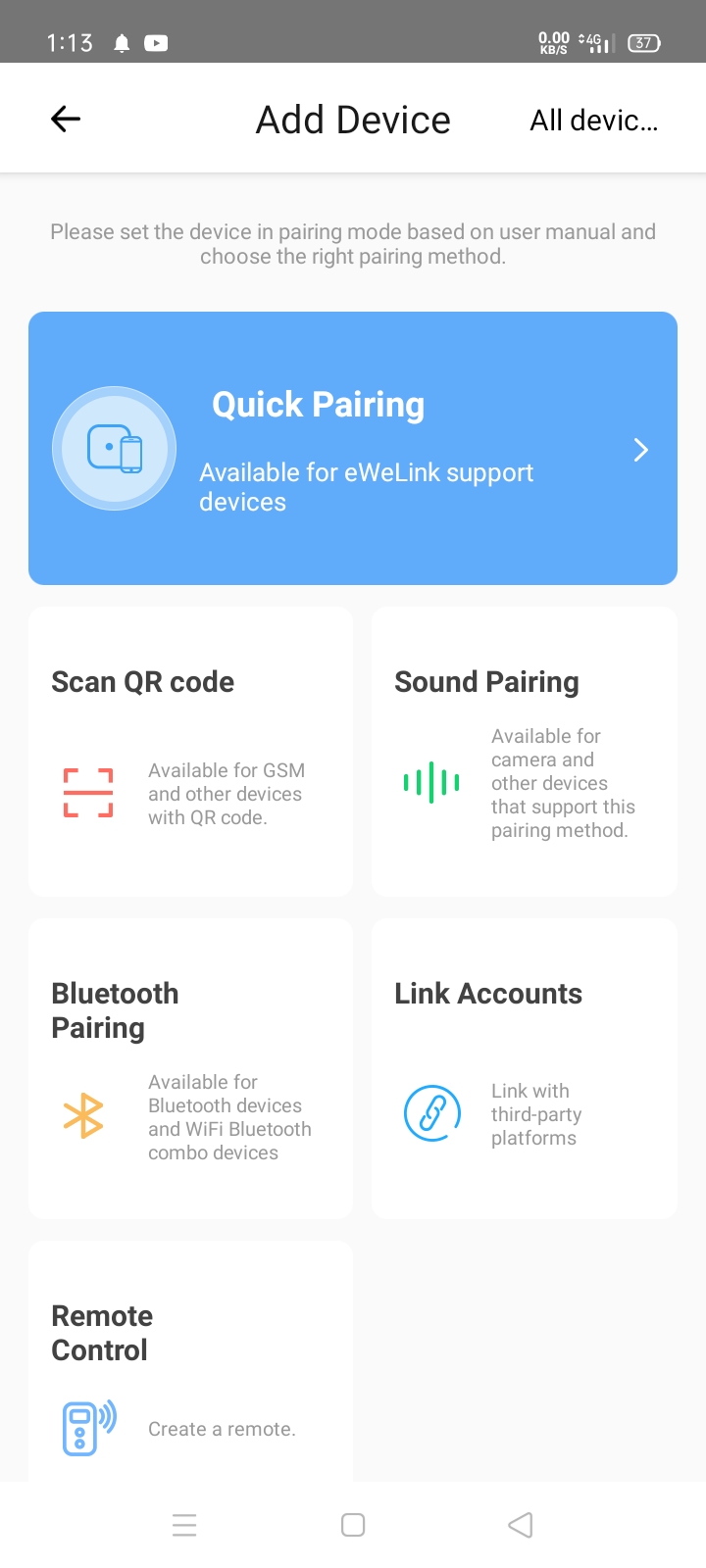 I select Quick Pairing (because the device supports eWeLink) and I get this: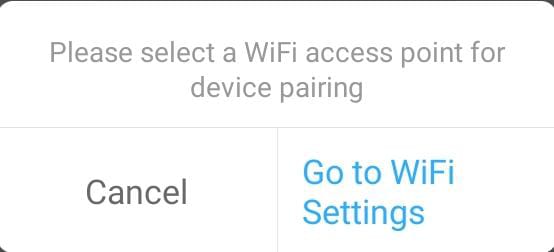 This takes me to my phone settings and no matter what I click or select, it never successfully finds an "access point for device sharing" (whatever that means).
Any help in this regard will be greatly appreciated. Thanks.