I have a board and part of it contains this,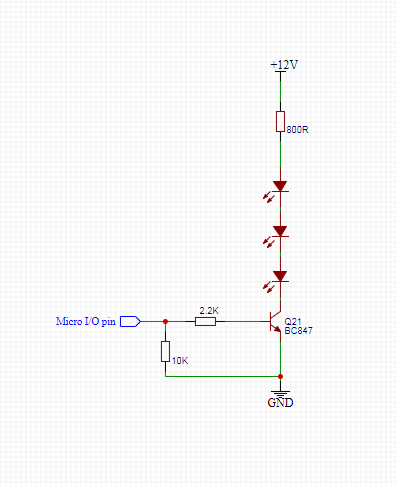 The problem is that this is a board for teaching programming so the I/O pin starts as input and if you touch the I/O pin with your finger the LEDs light. I thought the 10K to ground would fix the problem but it doesn't. I'm thinking of trying 4K7s next to see if that prevents it.
Am I missing something obvious here?
Anyone any suggestions?
Thanks,
Mike.
Edit, Micro running at 5V.
Edit2, A little more info, if I connect the board to my PC it stops happening. I suspect this is because my PC earths the ground line and the 12V supply I'm using doesn't. Is there anyway to tell if a particular supply is earthed or not?
Last edited: