Hello People I want to make a dc/dc converter with specs given as follows:
Vout=500V
Vin=30V to 42 V
Iout=2A.
So, Input
current will go to 40A.
So, I wanted to design a PCB for the same. But I have some basic doubts.
Will PCB support such high current, or is it reasonable to give such
high track width
. I have chosen a topology same as given below: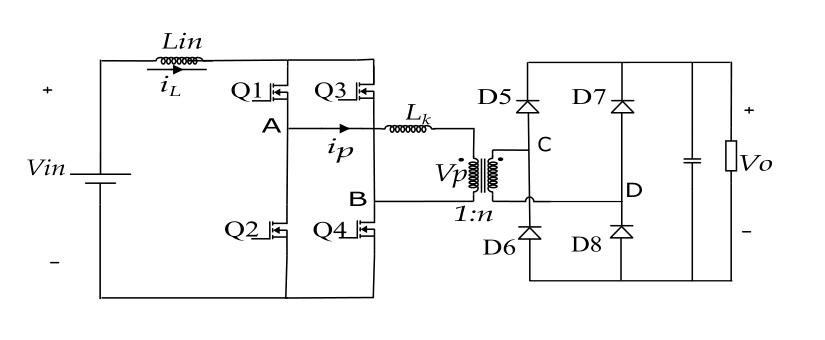 Other doubt is how to place heat sink, transformer, fan(for heat sink) and input inductor, optimally so that to avoid stray inductances. Also I have to avoid use of wires as far as possible for the same reason.
Also, please help me choose the heat sink