Hello people, first thread of mine here, glad to be around you.
I have this little project in the works and I think there are a few aspects of it that are not my expertise so to speak, so I'd appreciate any relevant input.
It involves building a small form factor computer, but with a catch, as you will see. To make things more visual, therefore clearer, allow me to show you the main components.
At the core there's the motherboard: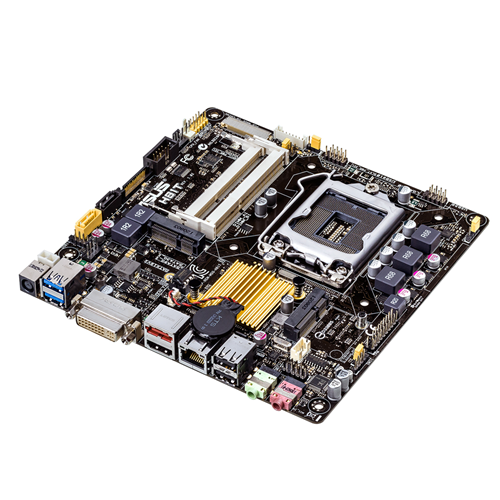 This is a tiny (170mm x 170mm) and also very thin mini-ITX form factor motherboard, for older generation Intel CPUs.
It differs from usual motherboards in that it's powered more like a laptop, using an external 19VDC power adapter. At the left corner you can see the standard socket for the ubiquitous HP laptop power adapter.
This is a closeup of the power adapter I got for this project. I figured that given the system I want to build, 90W would be enough: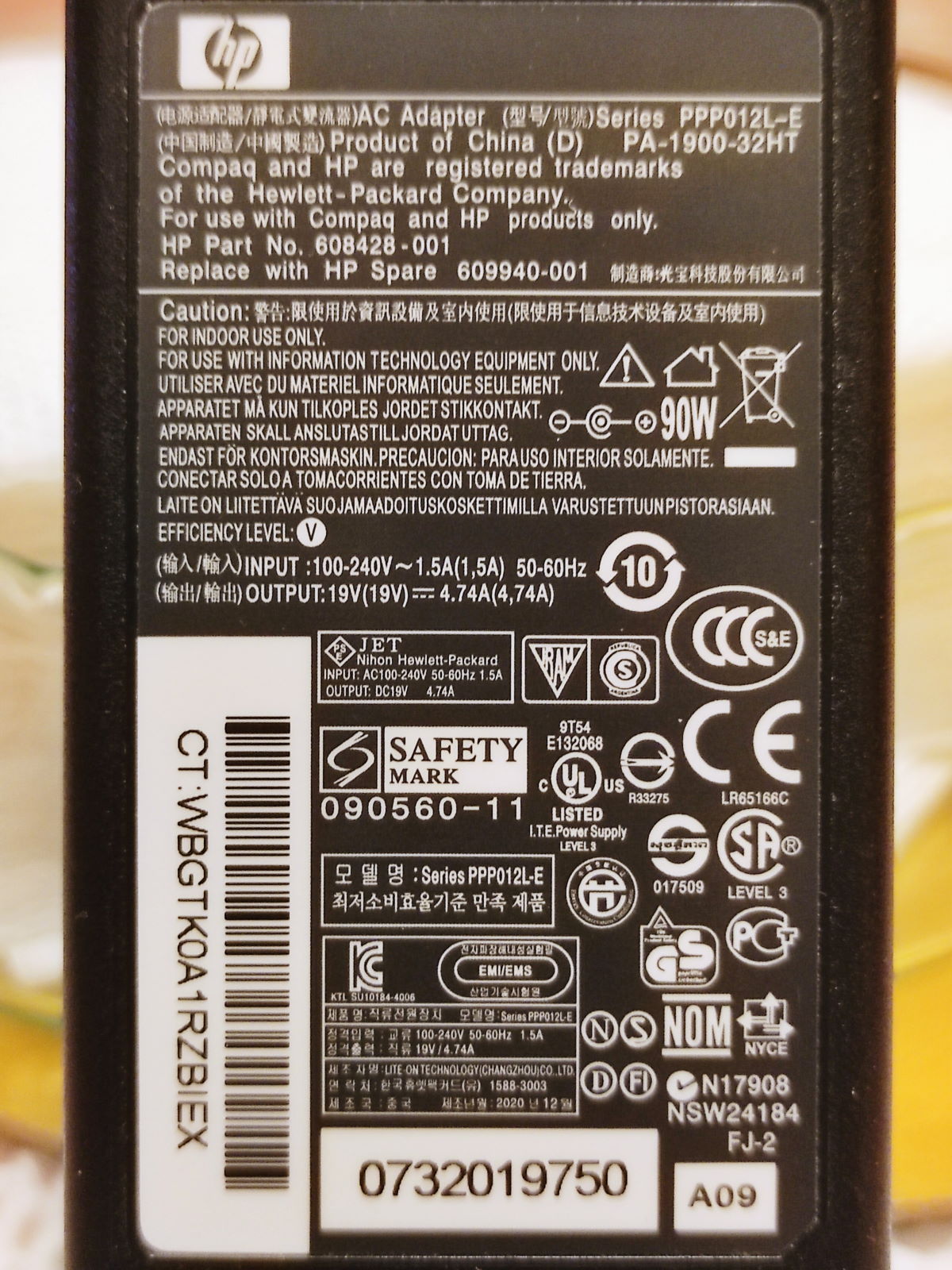 A little spoiler here. The mains input cord for this power adapter has three prongs, but the ground prong is not connected to anything inside the power adapter. I believe this adapter belongs to a class of devices called double insulated, although it seems to lack the square marking for it (someone could perhaps verify certain markings on it are equivalent, although I don't have much uncertainty about it). So the main thing is that this adapter's input is not grounded and neither is its 19VDC output. Grounding will be a central point in this context.
Let us move on to the case: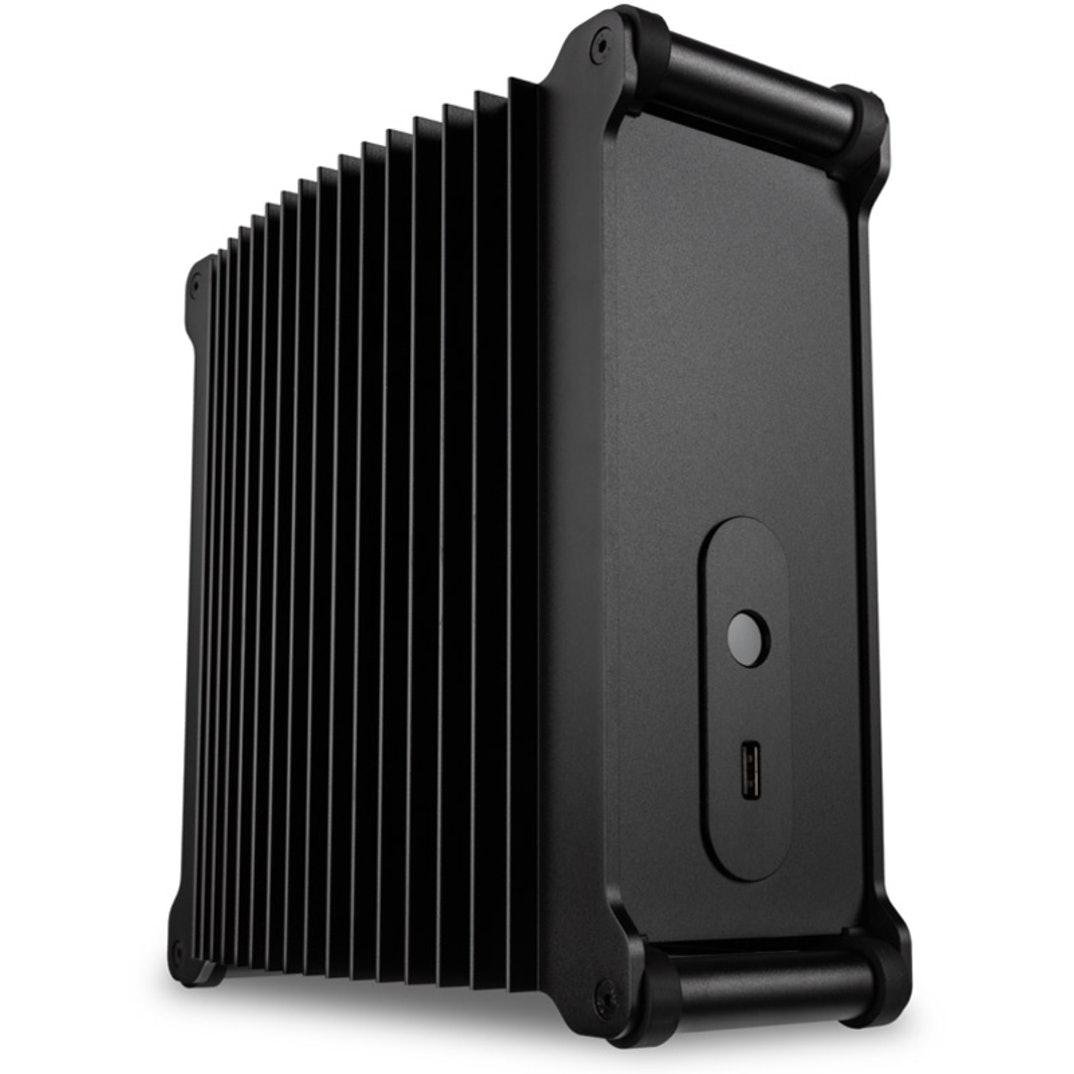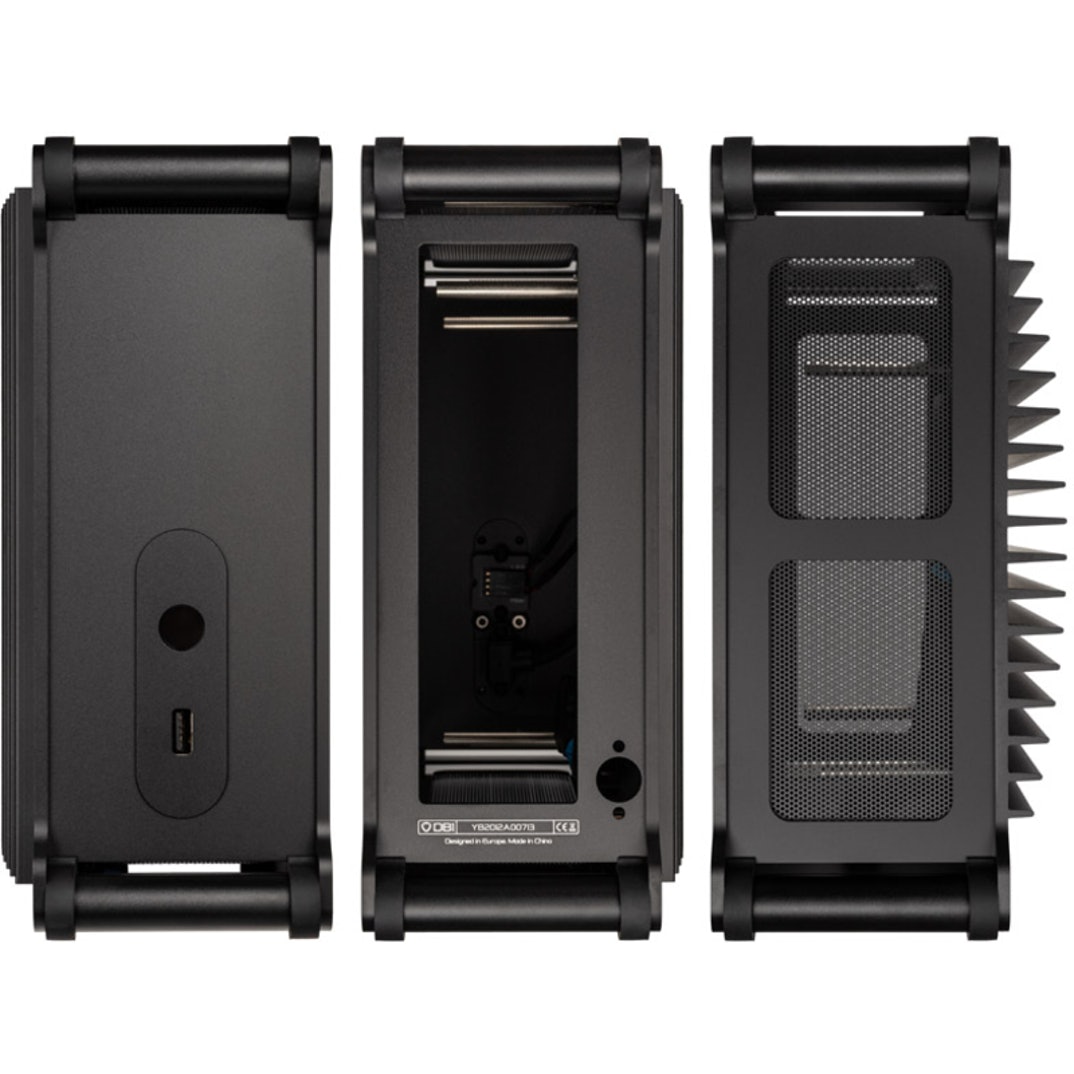 I live in Europe, but I had to have this beautiful US made thing fly over the Atlantic.
It is made of aluminum with a sand blasted finish and although very small (220mm x 220mm x 100mm), it can also accommodate normal "thick" mini-ITX boards. As mentioned, mine is thinner so this leaves some extra space empty inside the case. Which brings us to the following close up of the motherboard power socket: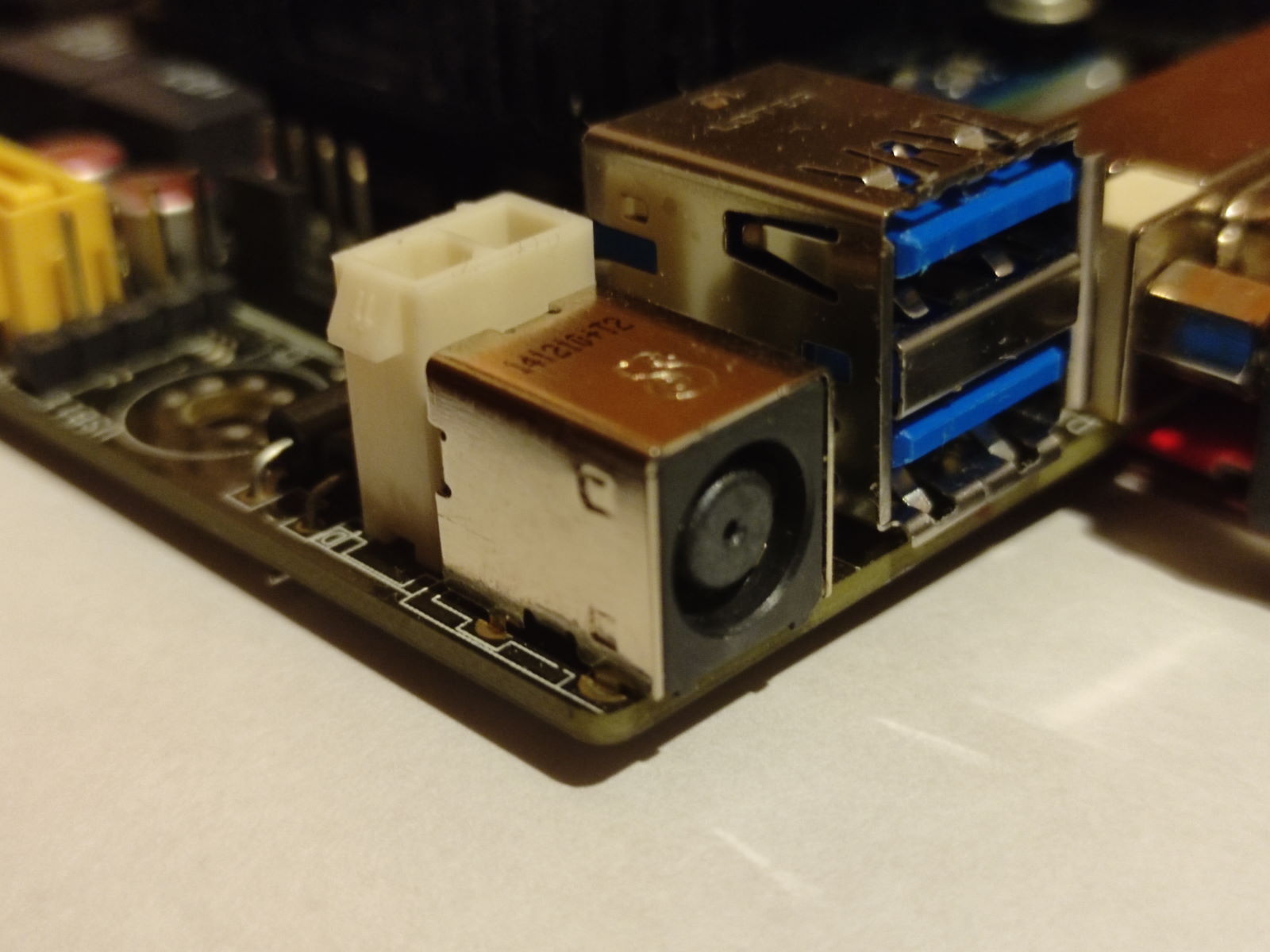 Notice the white connector behind the power socket. This allows for powering the board with the exact same 19VDC, but from an internal power source.
Since the space available in the case allows for attaching the laptop power adapter, I thought why the hell not? This would yield an even more compact system that is easier to carry around (although slightly heavier).
However, this could be a major change here: the ungrounded mini-ITX case will now have to deal with two 230VAC power leads going into it. I suspect that if I am to be a good boy, I should also provide grounding, a third lead.
Now the first question arises. Let us suppose I install a three pin socket on the case that has its ground pin connected to the motherboard I/O backplate, thus connecting mains ground to multiple places on the motherboard, its ground level. Using a multimeter, one can easily discover that the DC- part of the white power connector on the board will be connected to ground. It is one of the multiple grounded places.
However, the laptop power adapter's design did not include a ground facility and its two 19VDC leads will be connected to the internal white power connector. So when grounding the motherboard's I/O backplate, I will be grounding the power adapter's DC- output lead. The question is, could this be problematic?
Thanks for reading up to now.
Last edited: