I need to modify a NiMH radio battery charger cradle to run on DC. It currently runs on 120v AC.
I had been planning on just identifying the DC rail, probing the voltage and then just soldering in a buck or boost converter, but it works differently than I expected and I need some help to understand how it works. Before I removed it from the case, I was expecting it to be wired so that the transformer steps down the voltage, the bridge rectifies the lower AC voltage, it's filtered, and then the PWM IC switches it down to final voltage. But it doesn't look like it works that way.
Pics: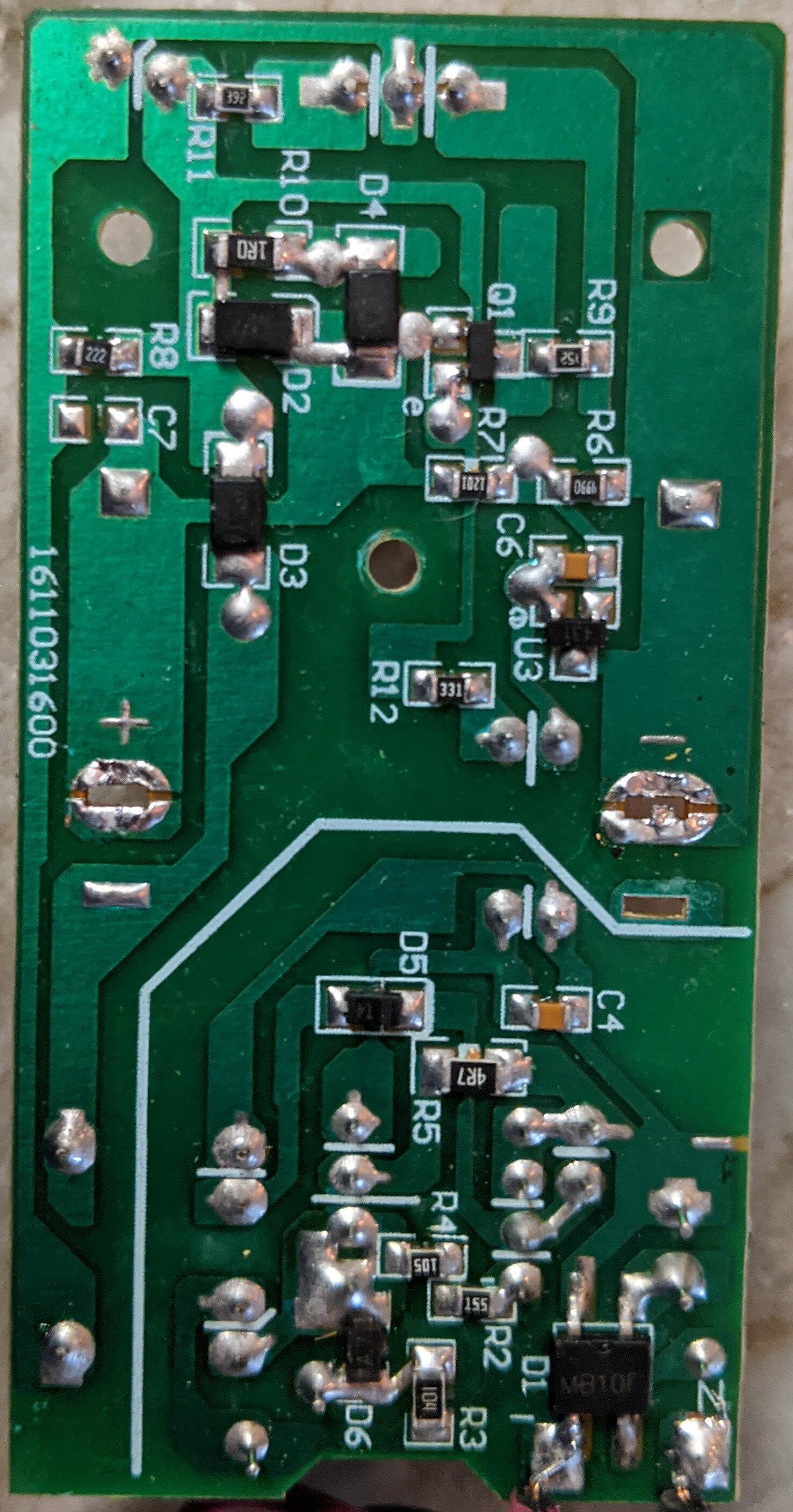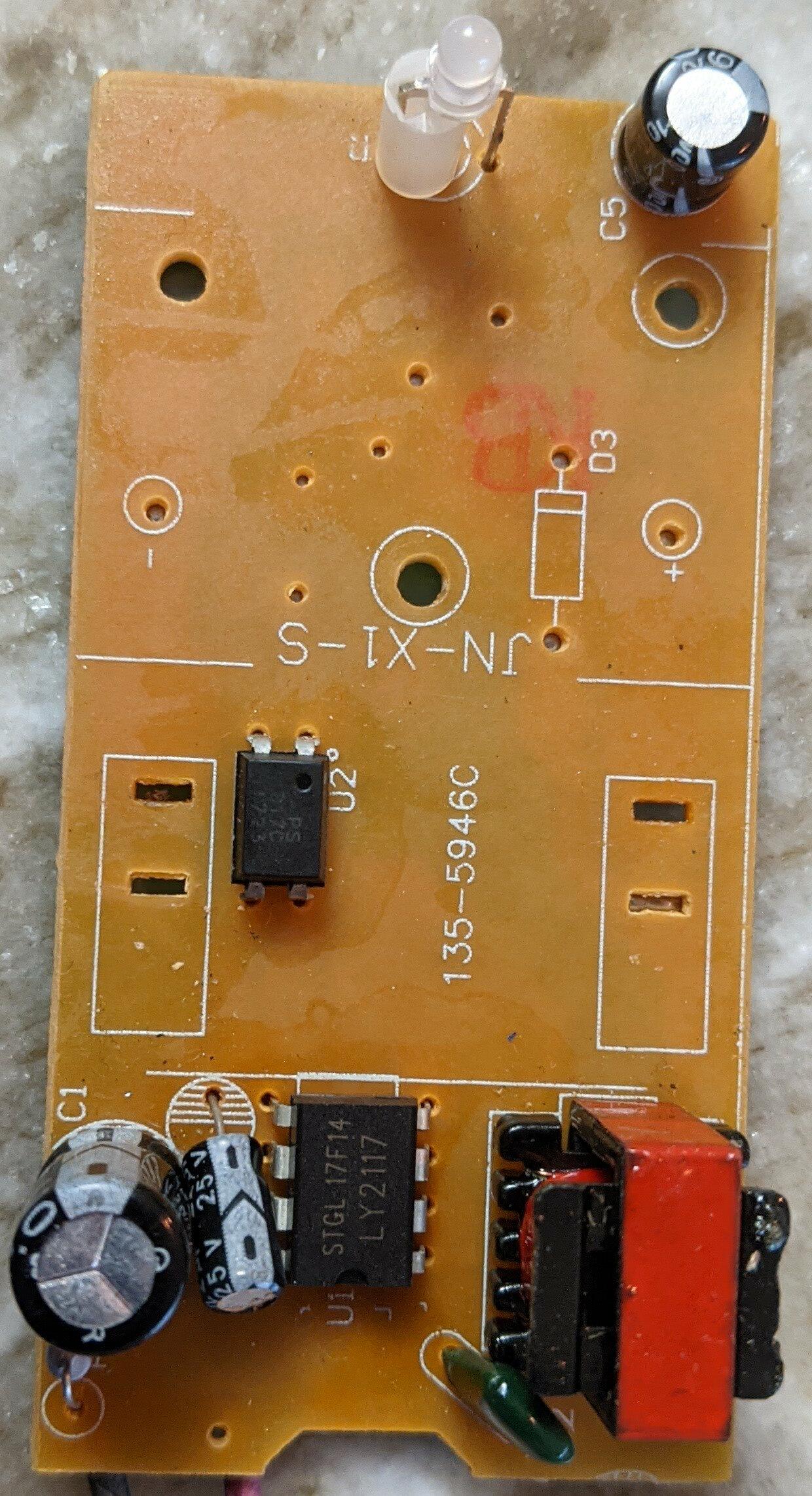 The two rectangular holes marked "+" and "-" connect to the where the battery contacts on the cradle. They are at 8.5vDC with open circuit.
The SMD near the AC hot input looks like a
MB10F
bridge rectifier, the DIP-8 IC on the back looks like a
LY2117
PWM chip (they're all over
Alibaba
and I think it's a knockoff of an
IR2117
). The other IC on the back has the identifying marks "PS 817C 1723", which might be an optocoupler.
So, if I'm following the traces correctly, the mains AC is first rectified, then it's fed into the transformer, and then into the PWM chip, so I'm pretty confused.
I just need to know where to wire in the buck/boost converter...
Please help! Thanks.