I need 32 opto interrupters and wondered about making them into a matrix. I'm thinking a 6x6 matrix with this at each node,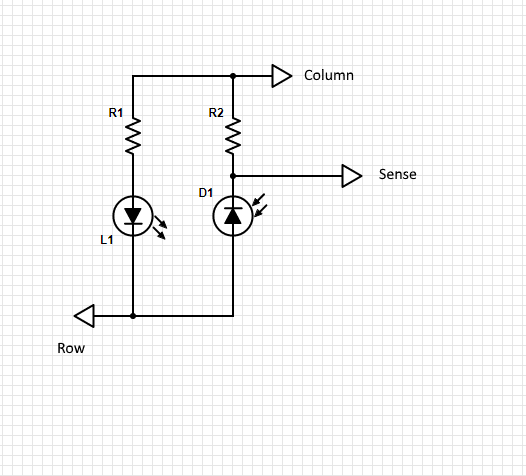 Excuse the image, I'm in school and had to use an online schematic tool and paint!!!
My question, assuming I work through the matrix 1 node at a time so only one row is 0V and only one column is 5V, would/could there be any cross talk between the various nodes? I realise I'll need a sense for each column but wondered about using a diode on each nodes sense to AND then together? I'm also thinking I can get away with one LED resistor per column and one photo diode resistor pre column also. Thoughts, suggestions?
Mike.