Hi all.
So I bought a Marantz NR1605 A/V off of eBay "as-is". The description reads:
Marantz NR1605 AV Receiver As Is, no returns or guarantees Shipped with USPS Parcel Select Ground. This was a new receiver purchased in approximately early 2015. The receiver still turns on but I think during a power outage/surge something happened to the HDMI in/out capabilities. The receiver is included with the adapter, manual, and remote control
They are correct - it does come on but only for a few milliseconds before turning off. I bought it thinking that it probably would just be a blown fuse or something I could see a burnt component on the board that I could replace.
Opening it up I found a total of 4 fuses. Each fuse looked just fine. Nothing blown. Examining the board(s) inside they all seem clean and shinny/new looking. Nothing on the board(s) look burnt or leaking in any way.
However, I am unable to figure out what the steps are in order to take each PCB board out in order to see what beneath it - if there are any more fuses or check for something burnt/leak.
I have taken a good amount of pictures in order to let you see what I am seeing. Perhaps you would be able to spot something that I have not. Or better yet, let me know how to go about taking the PCB boards out. I also have 2 videos showing it
coming on and then off
and also what it
looks like on the LED screen
when it comes on.
ALL Images here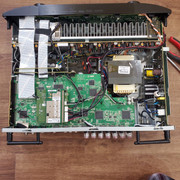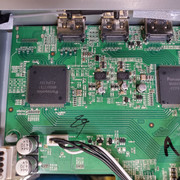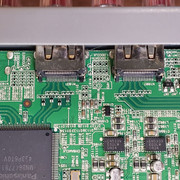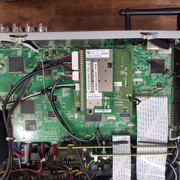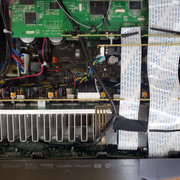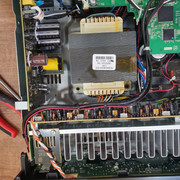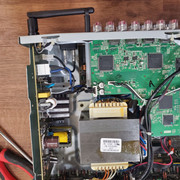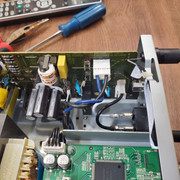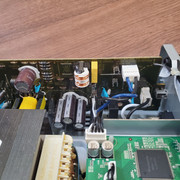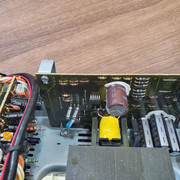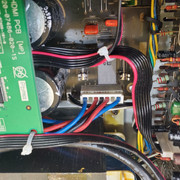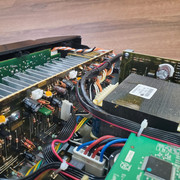 Last edited: