Coop Build Coordinator
Forum Supporter
I have 3 Junebug boards with a strange problem. Other boards constructed at the same time work fine.
Three or four seconds after the USB cable is inserted the inductor gets hot. This happens with the 2550 in place or not. With the 2550 in place the yellow connect light comes on.
Q1 is a Farchild 2n3904CTA. The inductor does not heat with it removed. Replaced one but it did not help.
Any ideas ?
---------------------------------
also
Another route to ground for the inductor is via D1 R3b and R6. It checks out as expected and is too much resistance to allow enough current to flow to heat the inductor.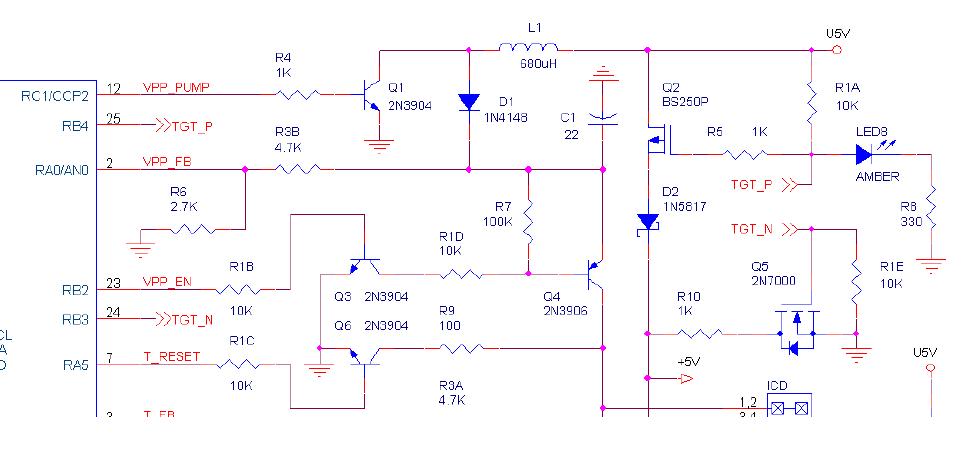 3v0
Last edited: