Hi All,
I've blown a fuse in my O-Scope. It's an AGC sized fuse, 0.5A, with a 1-ohm resistor inside. I've attached a pic. O-Scope has no power and the fuse is reading around 400K ohms.
I'm having difficulty locating a replacement. I'm wondering if I can replace it with a standard AGC 0.5A fuse, and also solder a 1-ohm 1/4 watt resistor in-line? Or a better idea?
I have confirmed that the scope works with a new standard ACG fuse. But I prefer not to run it like that since (I assume) it is meant to have this 1-ohm resistor fusey thing in there.
TIA!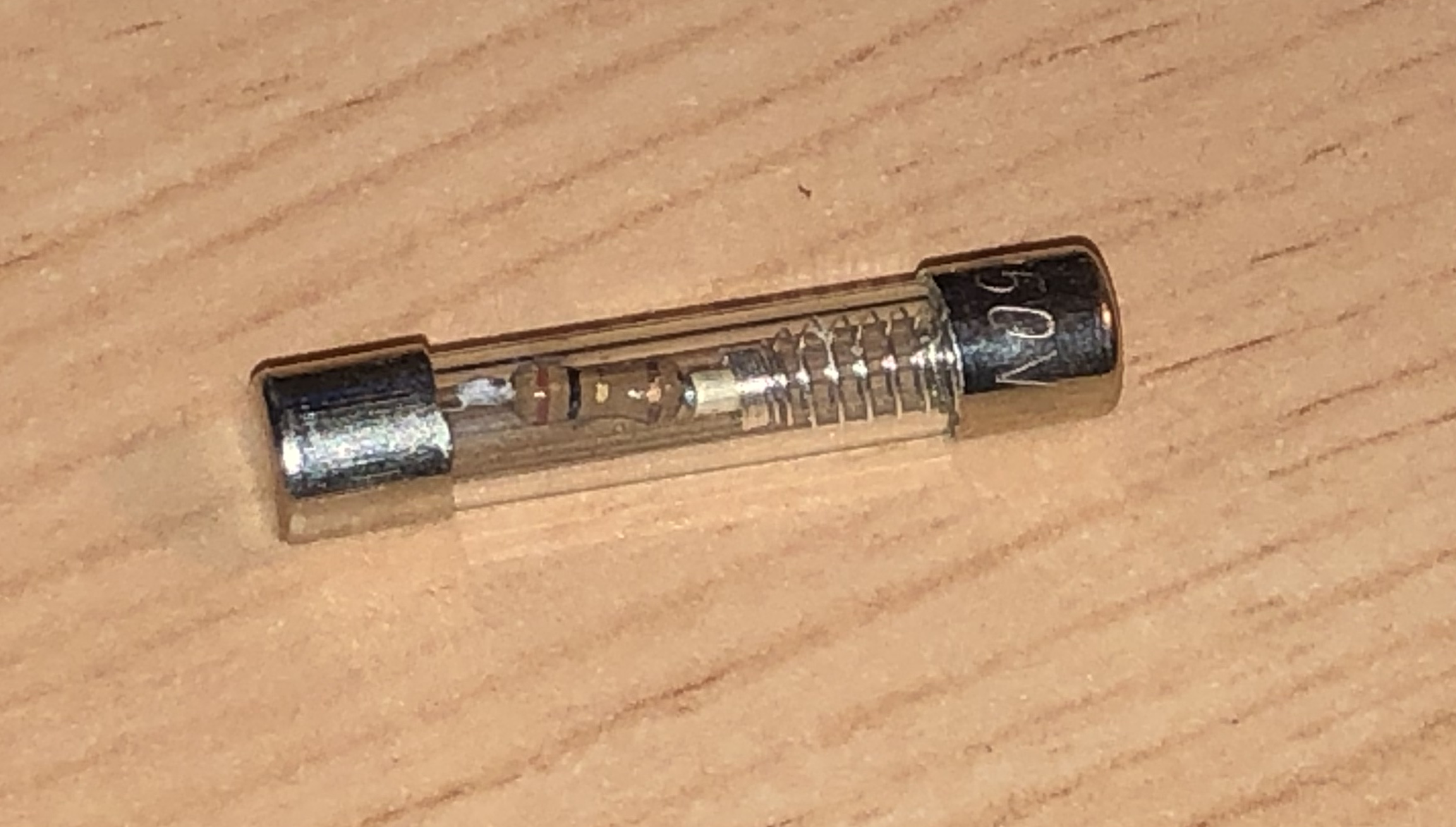 Last edited: