I just bought it last week. It is a Leader 1021. Maybe 20 years old or more. It came with a new 1X-10X probe, 2 good quality wires with aligator clips, a few other home made wires and a few splitter. I paid 35$ CAD for everything. Just the price of the probe is about that amount. So I had a good deal.
I did not found a manual for it but luckily 2 documents describing how this particular oscilloscope work:
https://www.electro-tech-online.com/custompdfs/2009/06/F04LabManChap1-8.pdf
E-6: Cathode Ray Oscilloscope and Differential Amplifiers
An oscilloscope was so mysterious to me and I wanted one for such a long time that I could not resist. Anyway, it is really small money for such a tool and just for the learning of the last few days, I consider it as already paid.
Please have a look at the picture. Is this a normal square wave? Is it what is expected from this oscilloscope?
From my very small knowledge, may I say that the voltage divisions is pretty well calibrated but the time division is a little off? Being a little off, I could adjust it with the time variable knob if I want to but really it is not such a big deal?
On the other picture it show a sine wave that I got from a computer sound card. Something wrong there?
I already used it to see how very crisp is the action of some photointerruptors that I was talking about in another post. I used it also to look at the parallel port pins of my old laptop.
Is it fair to say that this machine is not completely obsolete and it can still be use for many different kind of tests?
Alain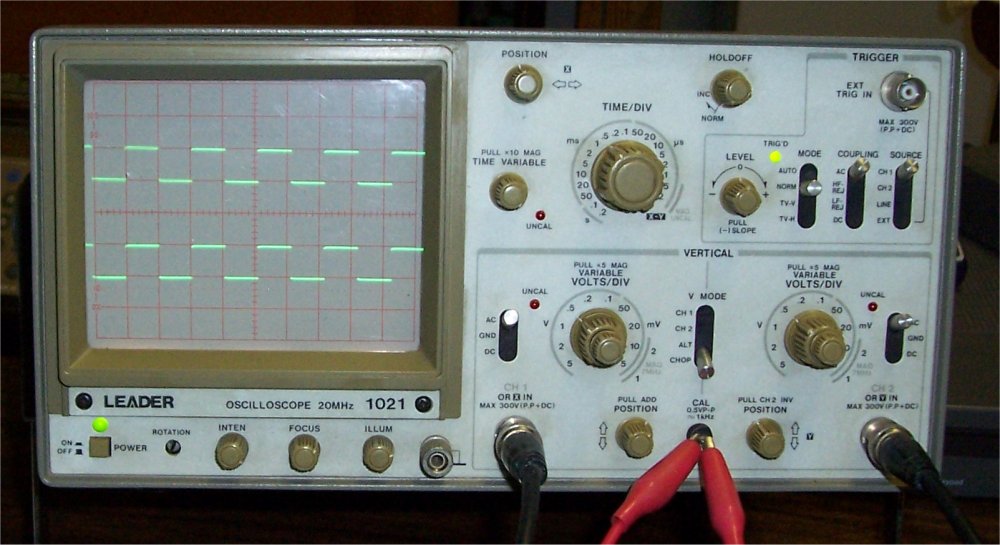 Last edited: