Hello Friends,
I'm new to the forum and rather a noob in relation to electronics math.
I own a
Siemens Induction Hob model number: EX675JYW1E/01
, which recently raised plastic smelling smoke while I used it.
After opening the device's enclosure with an electrician, we found that one capacitor on a PC board was faulty and caused the smoke and problem.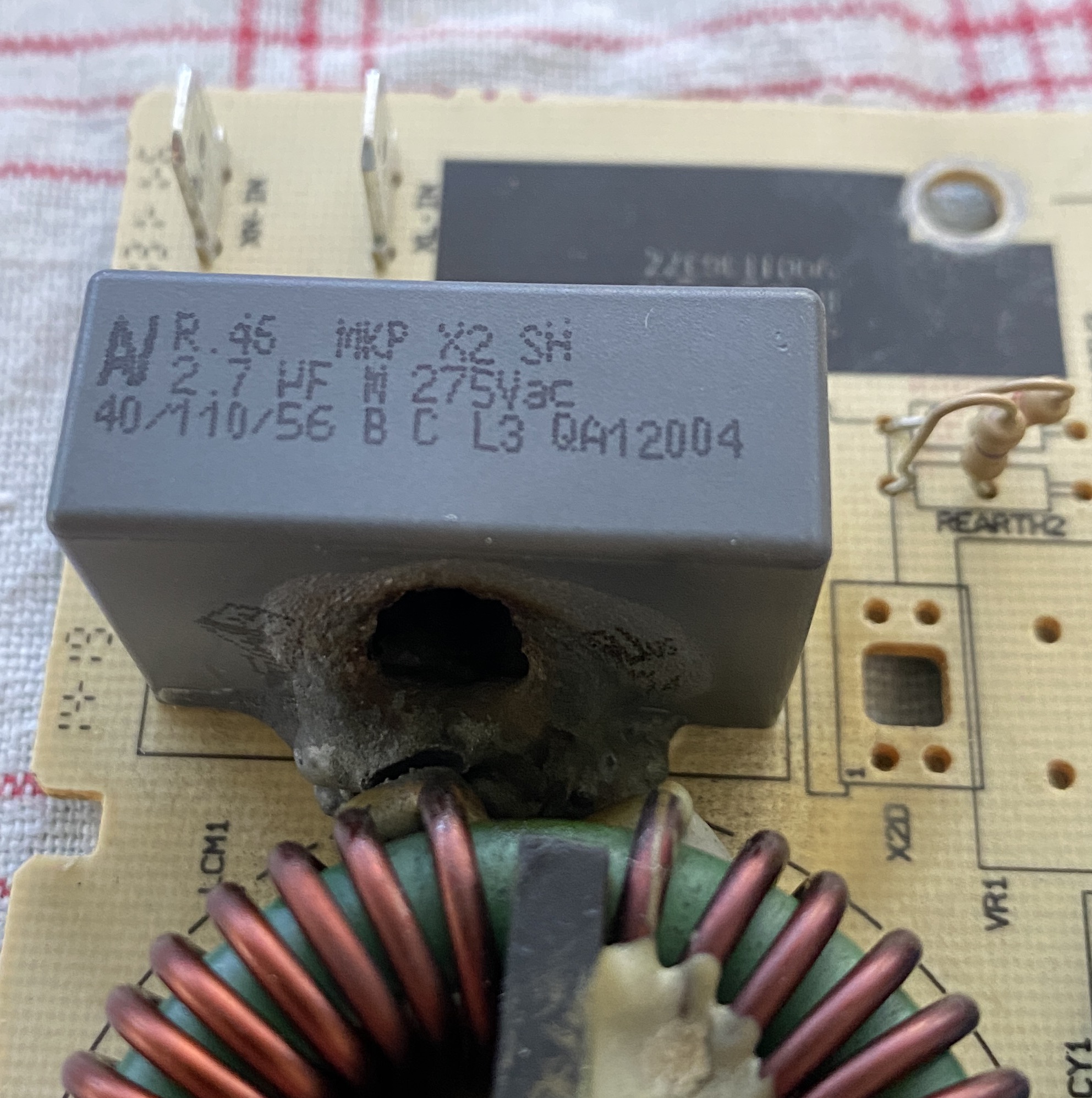 The electrician said his company can replace the whole PC board with a new one, but in my view, replacing the whole PC board instead of just replacing the faulty capacitor is not environmentally friendly and will just cost more.
As such, I would like to order a replacement capacitor and solder it myself instead of the faulty one.
My problem is I could not find an online store that sells a capacitor model that exactly matches the capacitor on my hob.
My capacitor indicates the following info on it:
R
.46 MKP X2 SH 2.7 uF M 275Vac 40/110/56 B C L3 QA12004
(please see earlier photo).
I found on the internet a 2.2uf and a 3.0uf capacitors, but not 2.7uf.
Will using a 2.2uf or 3.0uf capacitor cause a problem?
Can anyone suggest where I can order a matching 2.7uf capacitor?
Thank you very much for your help