Hi,
Have dowloaded the zip ESP8266 library from Github using this link.
https://github.com/esp8266/Arduino
When I load it into Arduino v1.8.5 it gives the message , yet looking in the zip file they all seems to be there.
Tried many variations , including an older Arduino v1.6 but still get the same error !
Any suggestions whats wrong ??
Edit - just downloaded V1.88 for Windows installer and put on a different 'clean' pc and then tired to add the same .zip library but just got the same results ..?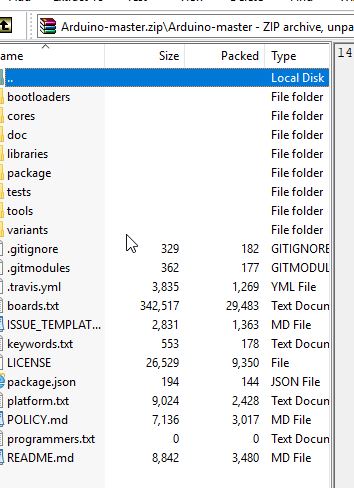 Last edited: