Hey,
I wanna drive Blue-color 20mA LEDs, using the same driver circuit for each one.
Since the voltage-drop of such LED spreads over 3.0V to 3.8V, i decided to use a current source.
Here are the current source's specifications:
1. R_Bias sets IDS to 20mA.
2. M1 and M2 Mosfets are of the same type.
3. I'll choose the Mosfet so the output voltage swing (VDS2) will cover the range from 1.2V to 2V, meaning that either when the LED's voltage drop is 3.8V or 3V (respectively), M2 will remain saturated (constant current region).
What is your opinion?
Thanks alot.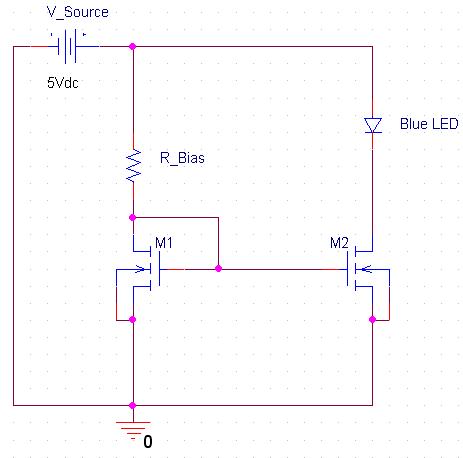 Last edited: