Good evening all,
*Picture attached of lcd connector from the motherboard*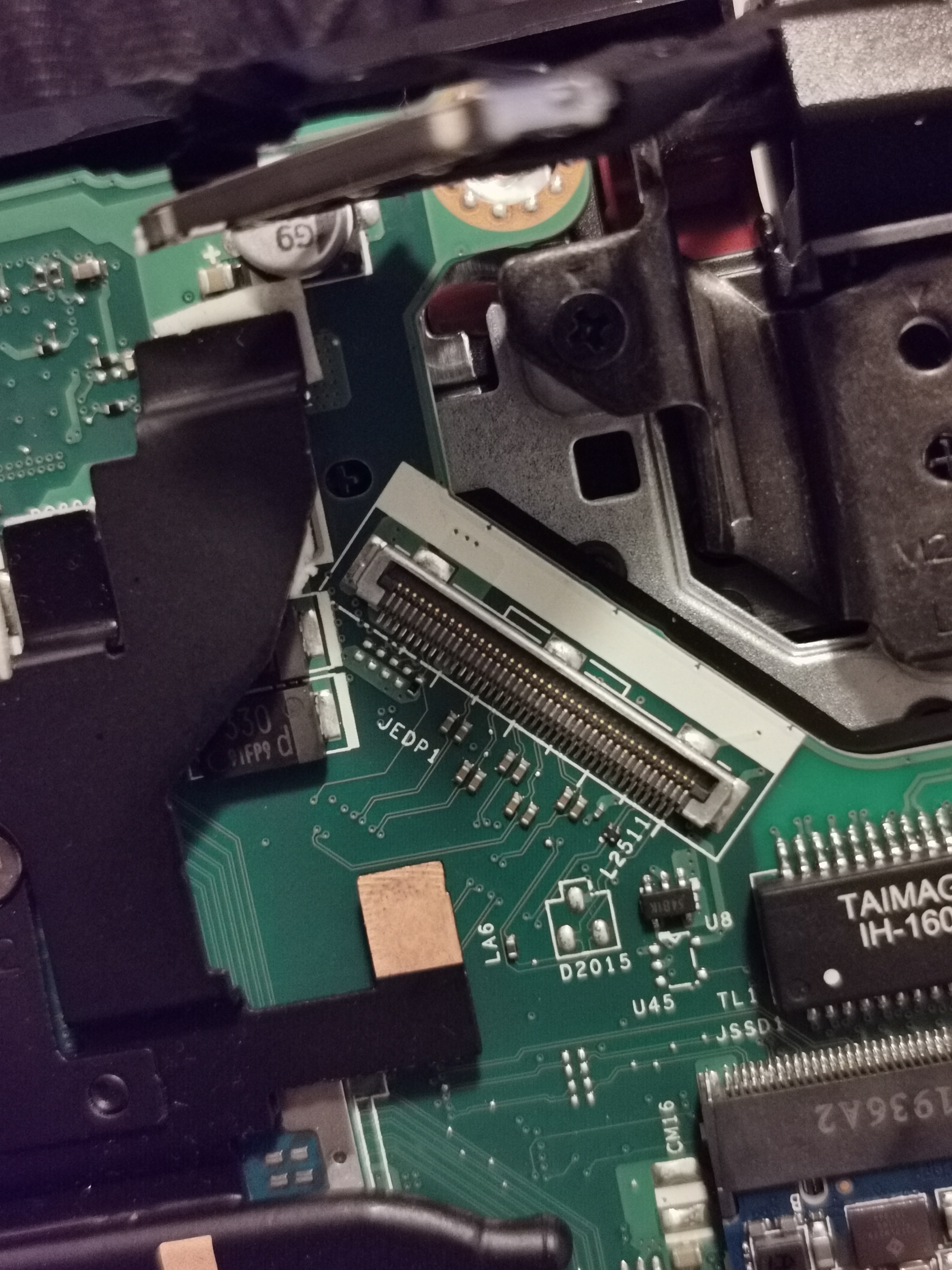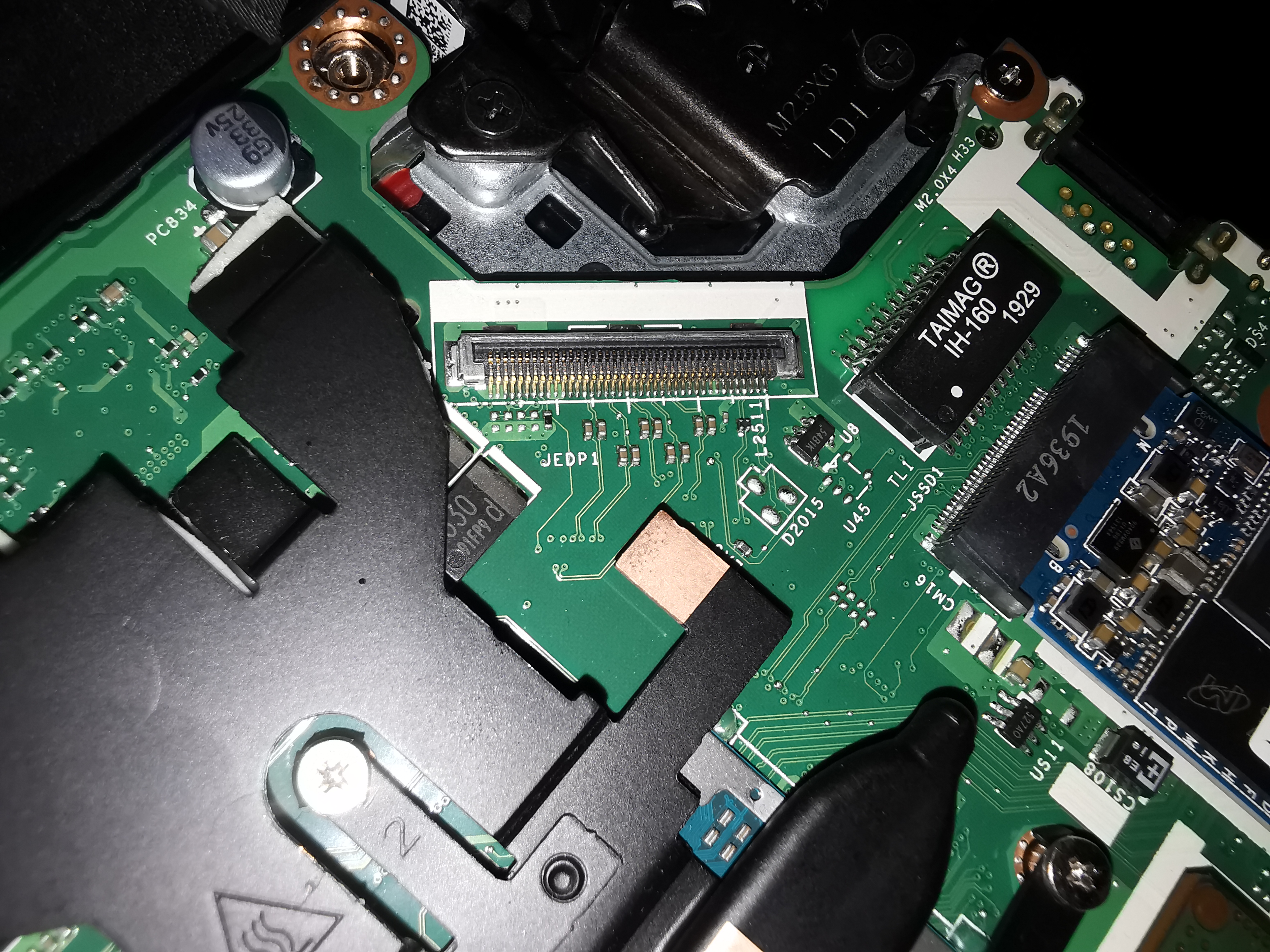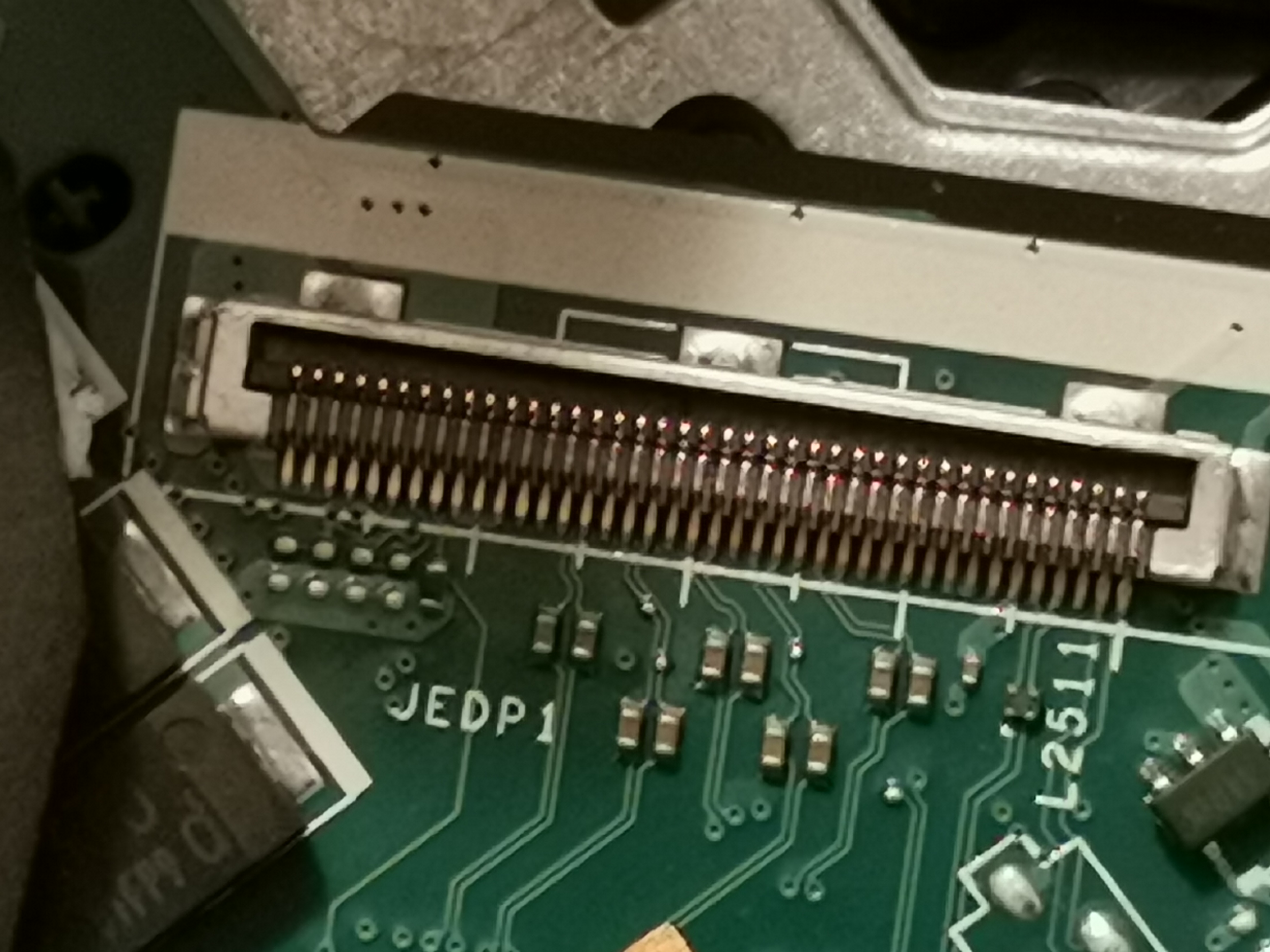 I am after a bit of help as I am now struggling for options on what to do next.
I own a Acer Nitro 5 An515-42.
As a whole, the laptop was fantastic, although short lived. Due to Acer wanting the laptop for 5-6 weeks (Still under warranty), I mistakenly decided to have a go at repairing it myself.
The initial issue was that the screen would not come on, having done some probing and research, I quickly established this was a common fault. The screen cable that connects the lcd to the motherboard, chauffes on the hinge of the monitor,upon inspection of said laptop, mine had also been chauffing, consequently leaving the wire trapped.
I purchased the wire from the Internet and installed it. Without double checking the part number, I didn't realise the wire was for a different acer nitro 5 model. It obviously didn't work, so I went about purchasing the exact wire and part number.
Thinking that would resolve my issues, I went ahead and installed the wire and rebuilt the laptop. To my surprise, the screen still wouldn't work.
I have since purchased another lcd monitor (same part number) and installed today, thinking I may have shorted the old lcd screen. Again... Still no joy in getting the new screen working.
I have now exhausted all avenues and starting to lose faith in my venture of getting my laptop back up and running.
The only thing I can think of is that I have damaged the motherboard connector in some way with the incorrect wire I purchased. The laptop works absolutely fine whilst bypassing the lcd and routing it through a HDMI.
My first question is, how would I go about checking that the lcd monitor is receiving power from the motherboard? I do have a multimeter, but could do with some advice PLEASE!
Second question is, failing any advice given from anybody on this forum, do you recommend a micro electronic repairer that would be willing to take a look?
Appriciate your help in advance guys, wishing you a great evening.
Kind regards, Phil