Hi,
I bought a Leader Model 300 with an electrolytic leakage all around the power supply area. The device has yellowed and was probably exposed to sun and heat for a long period. And I suspect the device was used for a long time while with leakage. All electrolytics around the power supply are have been replaced and traces reconstructed.
Some background:
I am attaching images of the main board (top and bottom). Attached to the main board are separate boards. One for the DMM, another for the Oscilloscope and another for the display and buttons.
All functions on the Oscilloscope board have been restored after the fix. But the DMM is still unresponsive. If I select DMM the screen goes blank and the device freezes. CN5 is what leads to the DMM board.
After removing the electrolytics I checked each of them for shorts, none had at the moment I tested. But all of them had almost zero capacitance left.
My question then is: After a long time leakage like this one what are the components most likely to be damaged? Is there anywhere to go from here to try pin point the DMM issue? Or that is probably a lost case?
Note: I do not have a service manual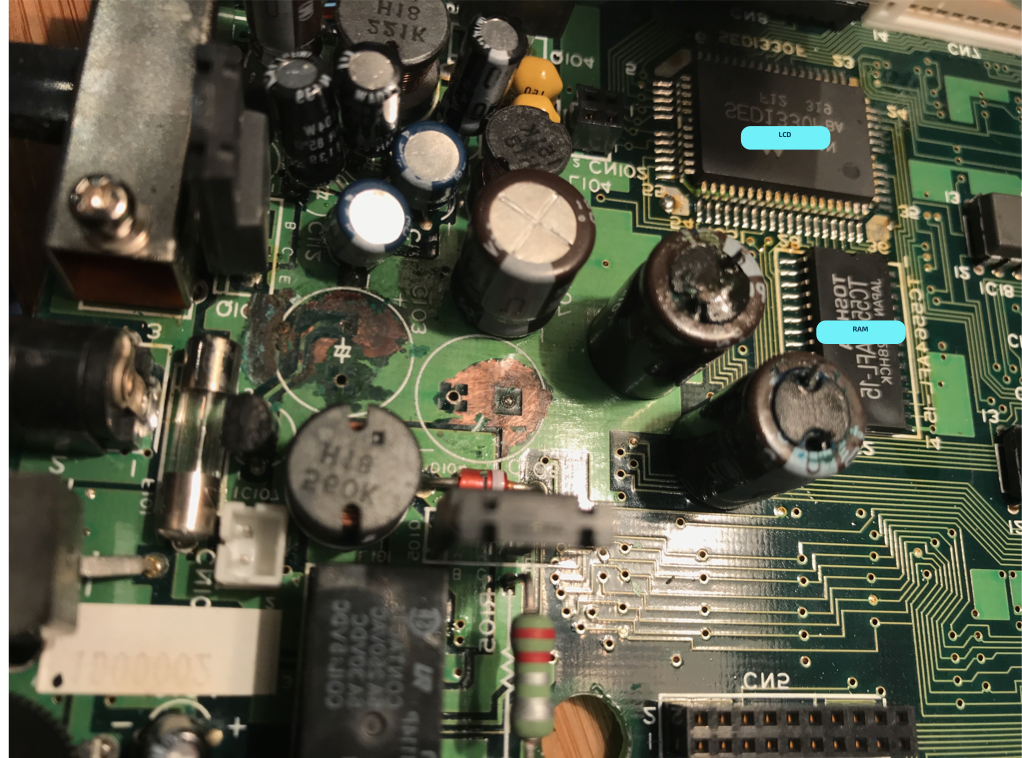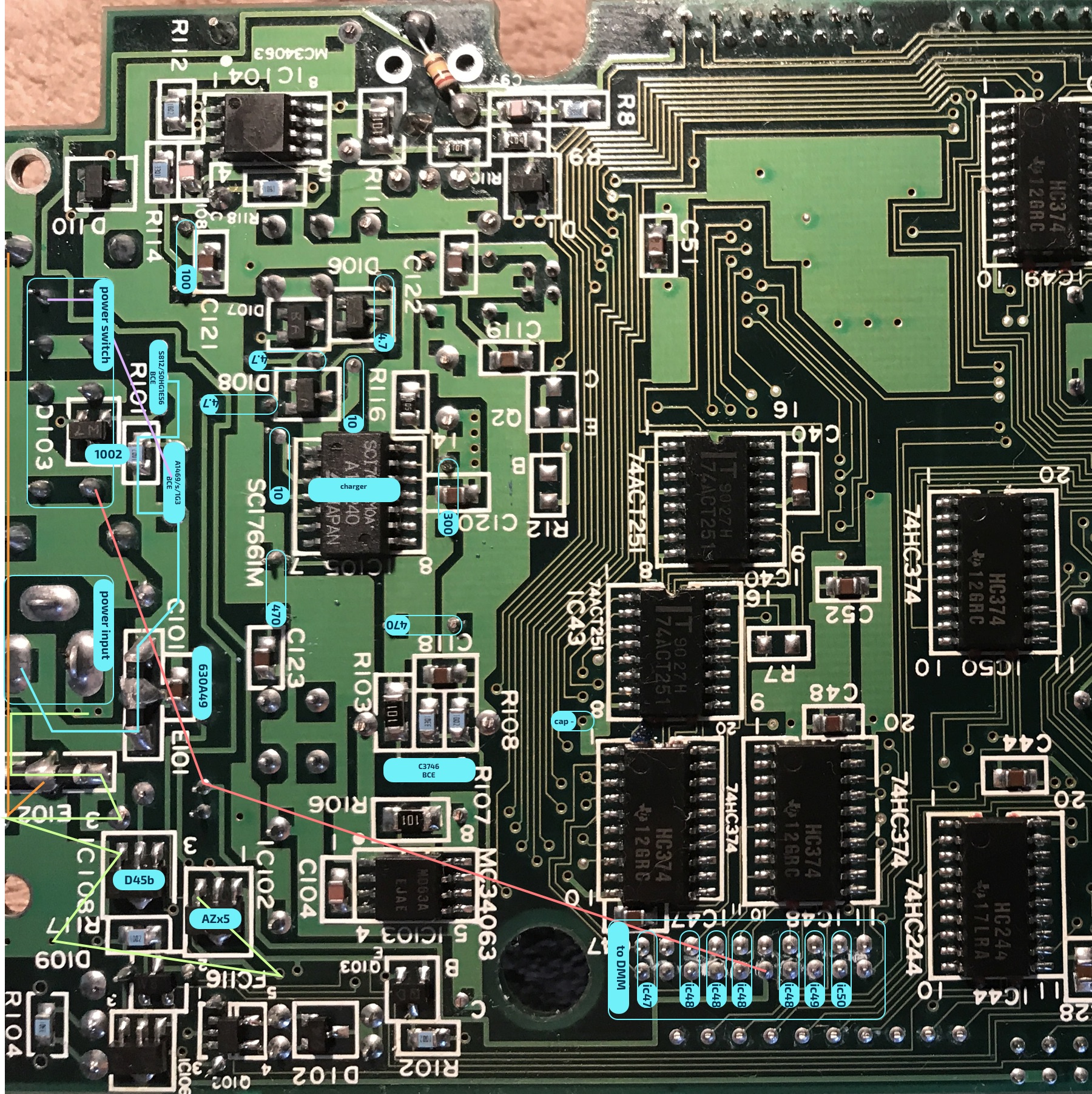 Last edited: