Hi, i have a question.
I want to make an over voltage protection with a combination of varistor and fuse.
In example
, i need a varistor that will short circuit at 25 VDC, so the fuse will blow up, then my circuit protected.
1. What value of varistor that can short circuit at 25 VDC, without blow/damage it (the varistor)? (only blow the fuse)
2. I wondered, if varistor value is xxx271K, that mean that varistor will short circuit at 270V or will damage at 270V?
Thanks a lot for answering.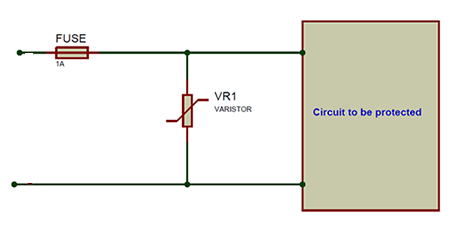 Last edited: