-----------------------------------------------------------------
Edit #2 ( 2022 October 16 Update)
-----------------------------------------------------------------
Tony Stewart
Nigel Goodwin
Bad news for me guys, it "popcorn-failed" again.
It only worked for 2 days. Yesterday night it failed. Very similar failure. This time since the surge resistor was shorted the fuse is blown (first arrow from top to bottom). The power switch was blown, again(third arrow from top); Nigel was right at his first impression.
Or maybe I made a mistake in swapping back (correct) ground and neutral?
Maybe the guy who did this saw the impedances of ground and neutral and by incorrectly wiring them, he somehow tried to prevent this kind of surges, eh? But wait a minute this does not make sense. The board looked clean it does not have history of these kind of failures.
Moreover, I think the secondary of the Flyback transformer (second arrow from top) also looks like melted and became an open circuit. (primary is measuring around 500-Ohm secondary is open circuit now). I
Correction: that one (center red arrow) is a common-mode suppression choke as
rjenkinsgb
pointed out.
The bottom orange wired transformer is the main Flyback transformer. It looks okay.
Resistances of orange transformer with an ohmmeter:
( I know this is not a perfect measure of inductance) 11-1.7 = 9.3 Ohms on primary 2.2-1.7=0.5 Ohms on secondary. ( Turn ratio ~ 5/93 ~ 5.4%) 220*sqrt(2)*5.7% = 16.8V so I guess this is a 12V? or 18V? regulator. That transformer has another winding (of resistance1 Ohm) on the primary side, I guess it uses this to get its feedback (probe-like action).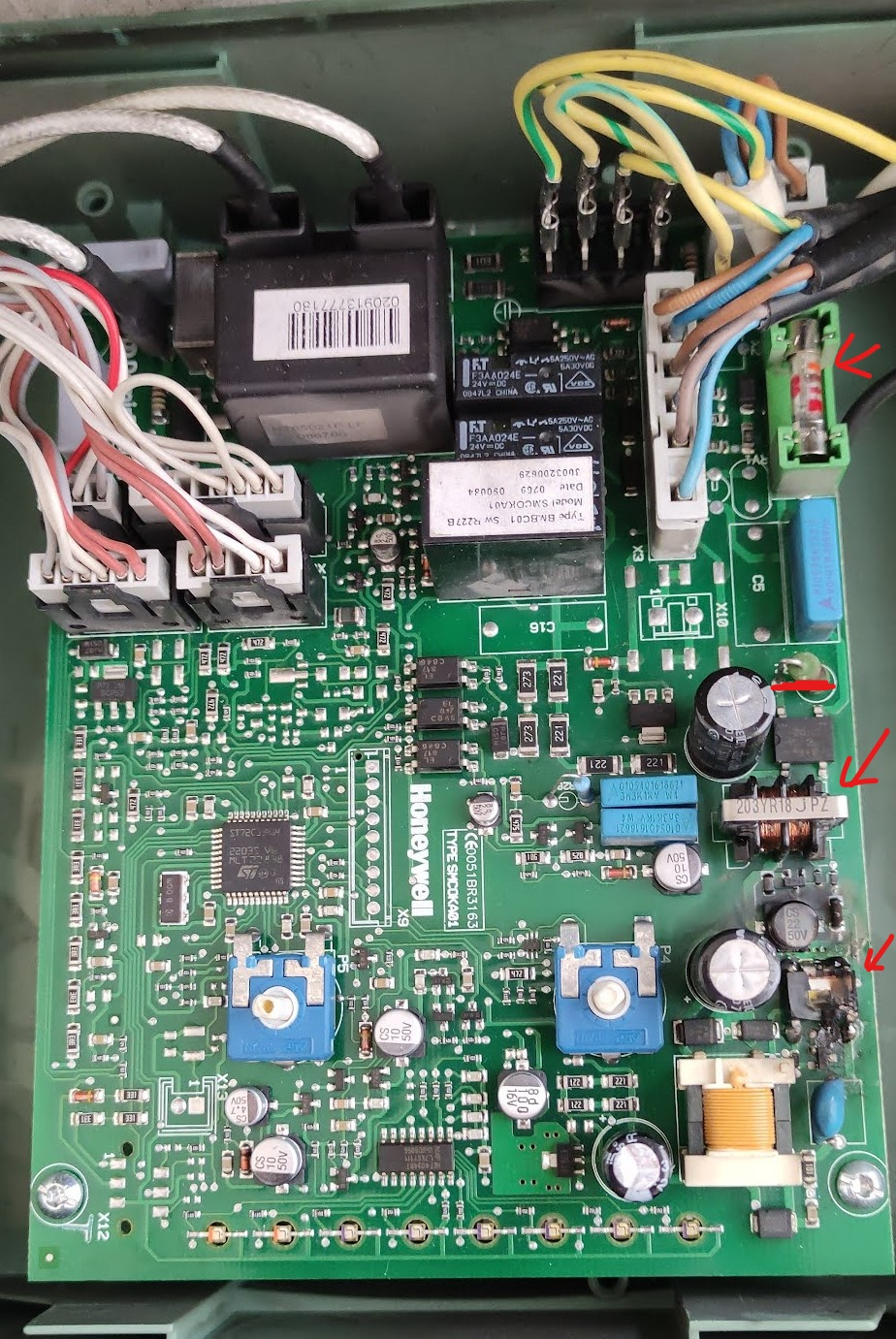 -----------------------------------------------------------------
Edit #1: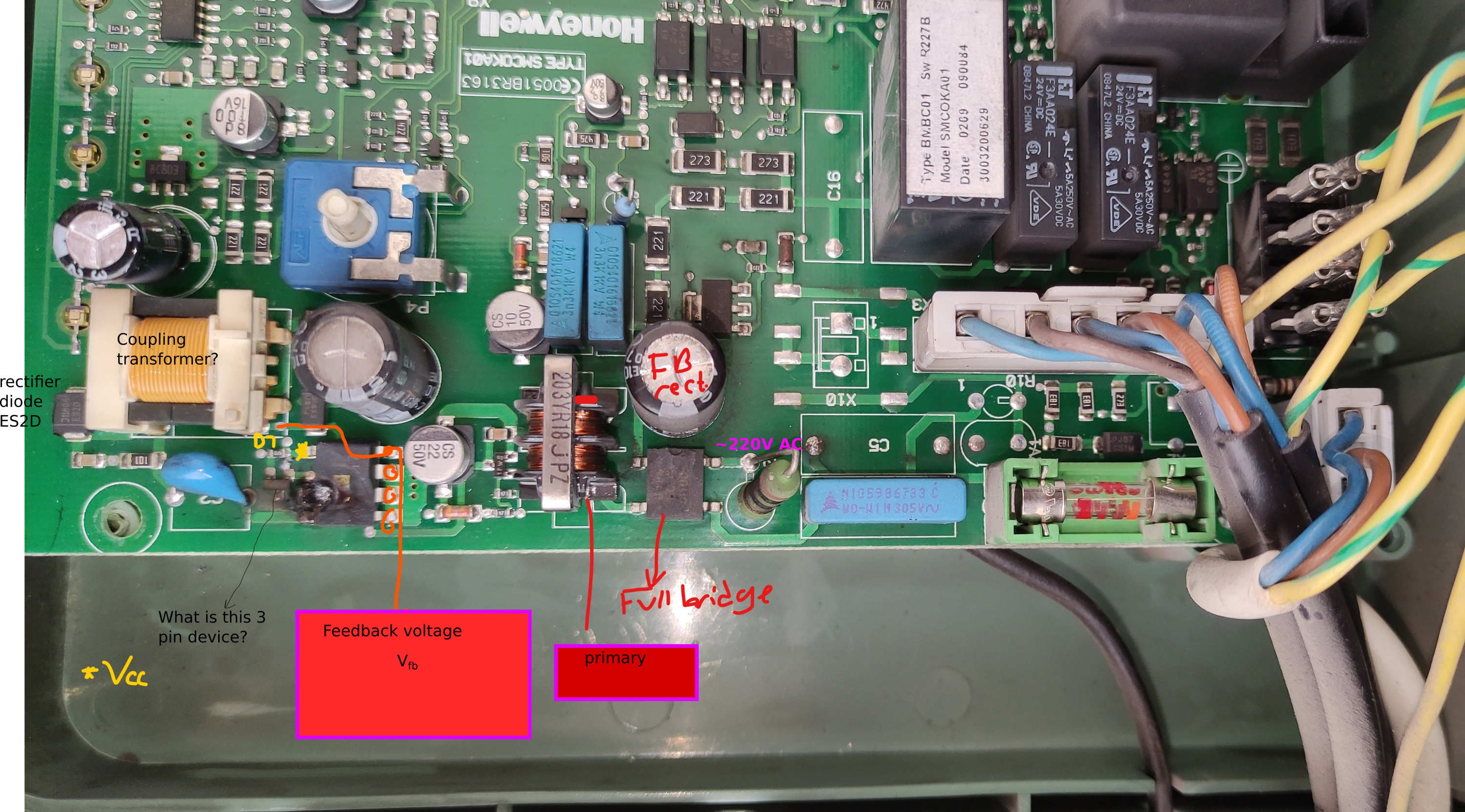 (Figure: My understanding of the flyback circuitry)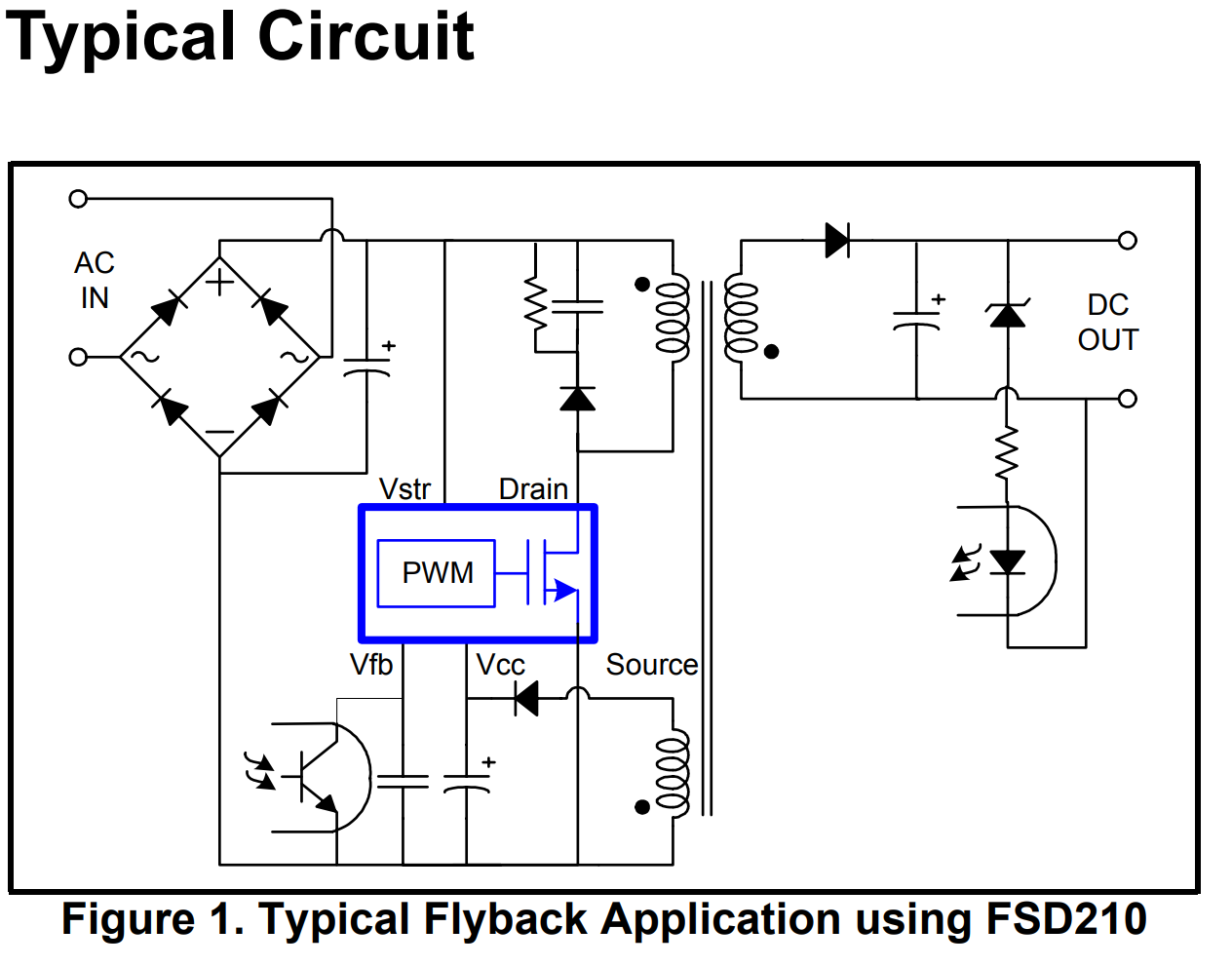 POST START: - Problem Statement -
After a long idling in spring and summer, at winter start, after a few hours of working, my mains heater stopped working.
12V Flyback regulator supplying the main board is busted. The thing did not show any sign of life.
Below are some photos (that also show the close-up situation of the busted FSD210 switch - At first, I could not identify the part number of the switch, and looked at another revision of a similar Honeywell board that supplies the same line of products in my area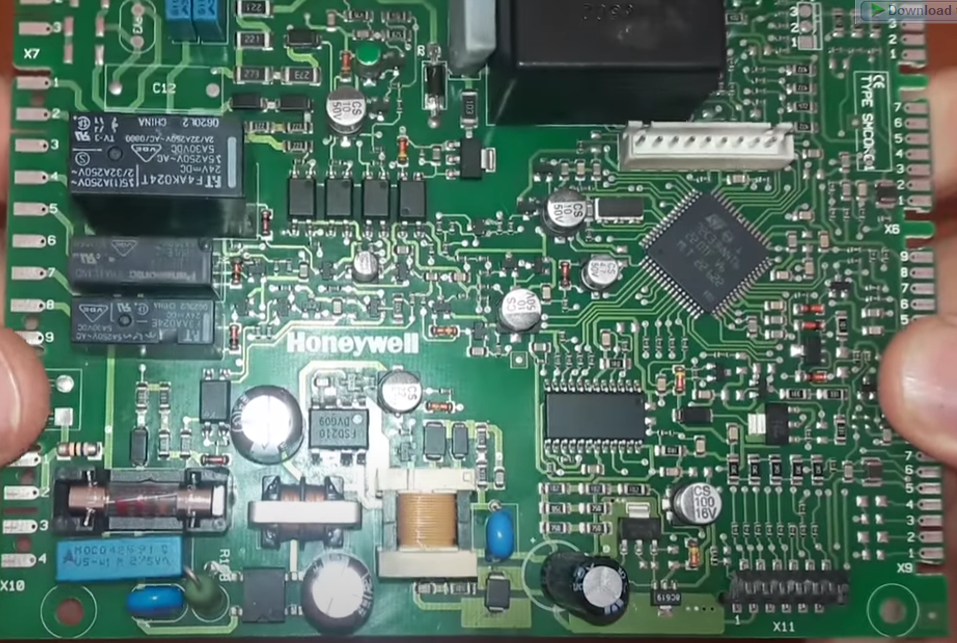 (Figure: Similar Honeywell board)
)
https://pl-1.org/getproductfile.axd?id=8085&filename=FSD200.pdf
My question is what could have caused such a destructive heat in that area? The transistor has probably suffered a breakdown (probably because damping (muffler?) circuit did not do its job?) but why particularly
now at first power-up
after 7 months of idle state?
I am afraid the replacement part (FSD210) I ordered will immediately share the same fate (Or, will it?) , I want to identify the root cause of this problem.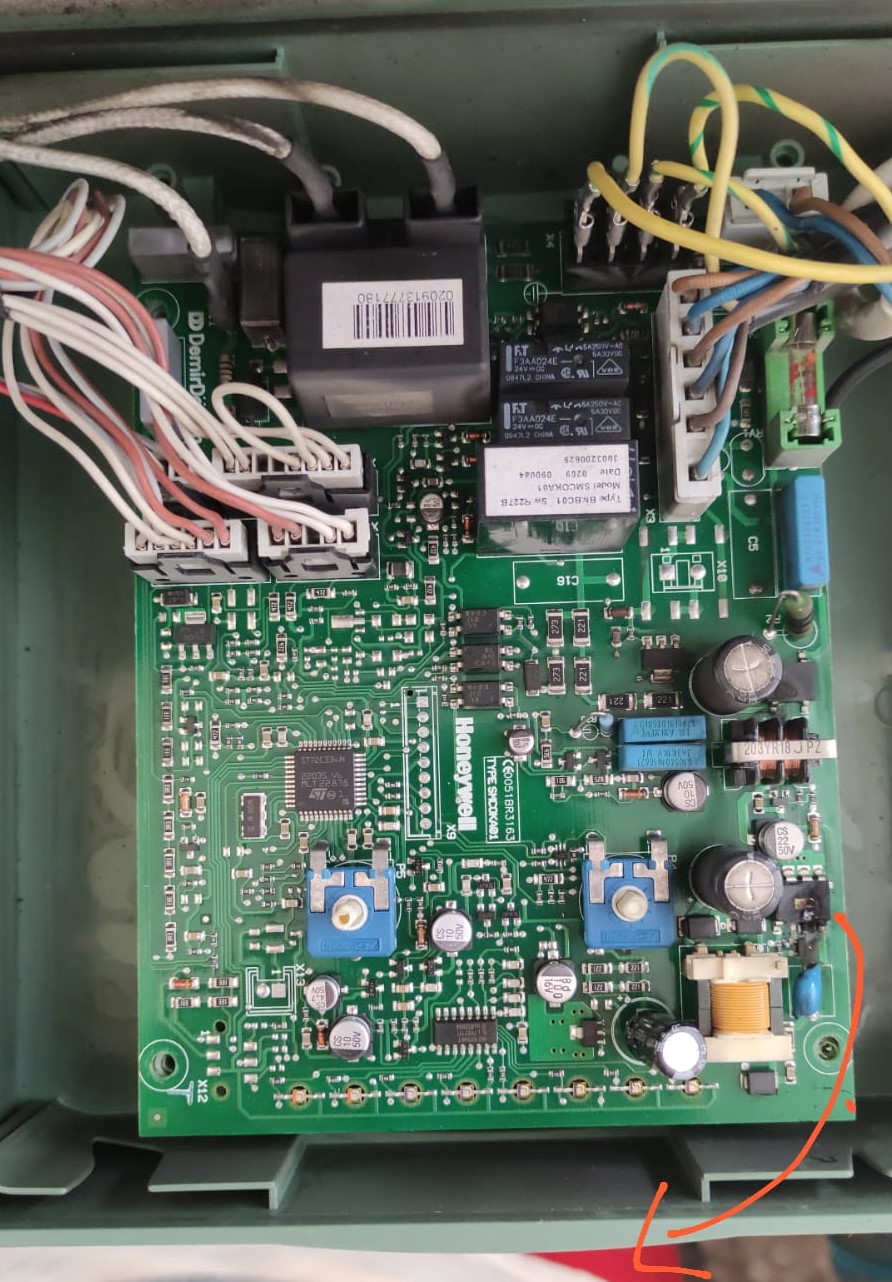 (Figure: My Honeywell board)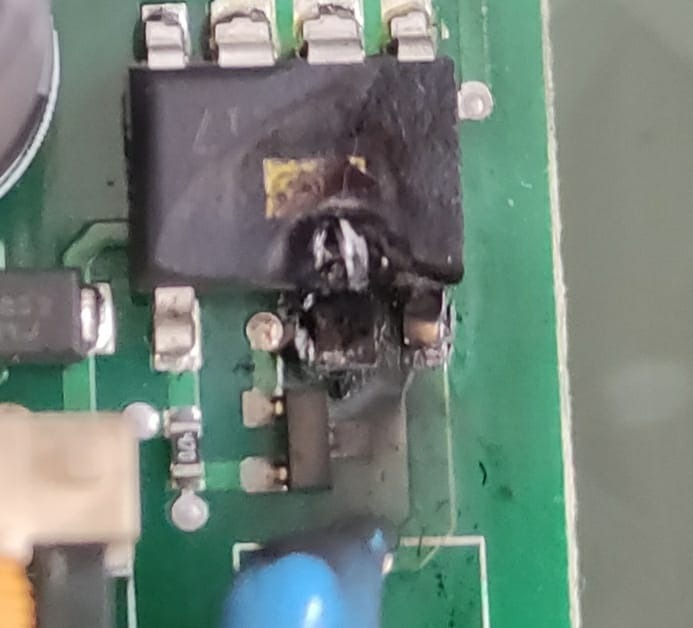 (Figure: My Honeywell board's power switch - unidentifiable and only the FSD210 rf017 part's number characters '17' is visible, rest is burned out, I am guessing)
and Pinout ( same orientation) The side looking the Drain pin is completely destroyed.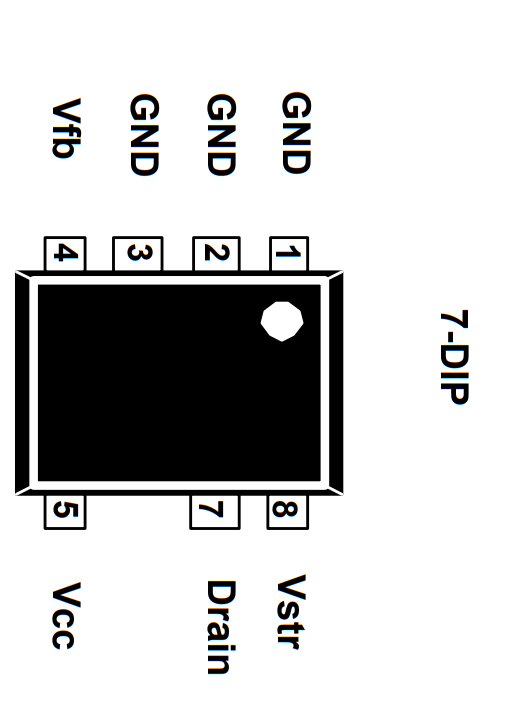 Last edited: