Hey,
I looked into Wiki and saw that there are several kinds of Type B socket:
- NEMA 5-15 (North American 15 A/125 V grounded)
- NEMA 5-20 (North American 20 A/125 V grounded)
- JIS C 8303, Class I (Japanese 15 A/100 V grounded)
How can I tell between the three?
My product has the following socket: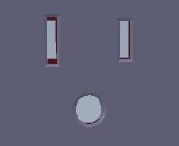 How do i know which ones of the 3 groups this socket belongs to?
Thanks.