Hi,
Please help me with the question below about transit frequency of common source amplifier? I attached the article below.
I thought that the author assumed that Cgs >> CL but that doesn't seem appropriate in reality. Is it right?
Edit:
Well, I think that the article is wrong here.
Here CL >> Cgs and so that ft = gm/2*pi*CL.
Hope I am getting it correct here!
Thank you!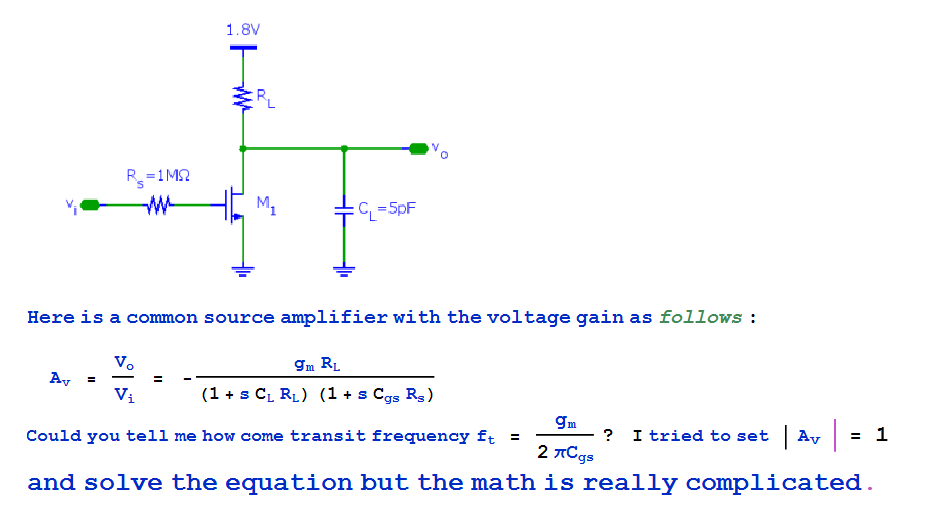 Last edited: