Hi,
new here and english is not my native language, so hope you understand the question.
I live in a house with a well outside in which water from the bathrooms is collected in before it is pumped out to the public sewer system.
In this well I have one of these, which works like a on/off switch: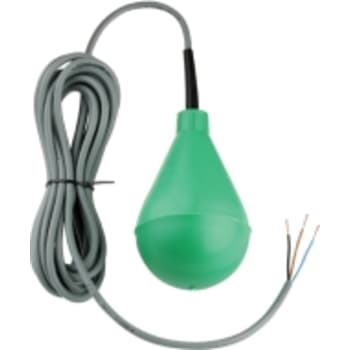 Inside the house i've got a small 12V circuit with a speaker on (alarm) which turns on if the the above thing registers too much water in the well.
The circuit consists of a transformer which converts 230V AC to 12V DC and starts the alarm as long as it is powered.
Currently the circuit is like this:
230V -> the on/off switch in the well -> circuit
A specialist on the well pump, told me to change the circuit to be like this:
230V -> circuit -> the on/off switch in the well
Reason being: 230V into a water well is not a good idea
So his suggestion is to move the on/off switch in the well to the secondary 12V side of the transformer rather than the 230V primary side.
Will this not create a problem as the primary side will be energized permanently, but disconnected on the secondary side most of the time?
Will the transformer overheat/get damaged?
Or is it ok?
Thank you in advance