Well-Known Member
Most Helpful Member
I know this is 8051, but please can we leave this in general, you will see why when i finish the review. It could help alot of people with projects, its a truly great board at a fantastic price. Yes i got it free to do a review on, but i am under no obligation to be nice about it unless i think its nice. I can say it as i see it so the review is a true reflection of my opinion on it.
First off I have had this a while now, i forgot all about it to be honest, since i got given a sample they have brought out others, iam not 100% sure which version mine is, so I wont link datasheets yet. I need to connect it up and sort out which version i have then post the datasheet etc. I do know its one the cheaper ones you can get for around $20-$25.
the prices do go up and down alot, they often do these kind of boards for $15 on a good day, considering whats on the dev board its worth every cent and alot more.
here is a pic of my one.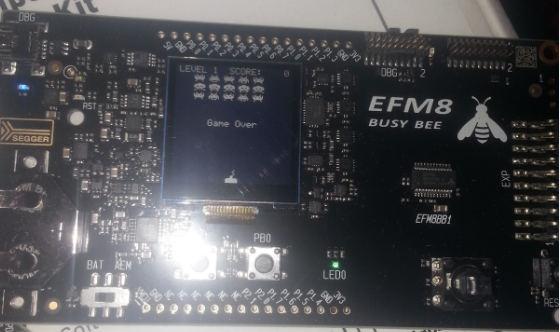 Note it is playing the old space invaders game!!
The board has a joystick, buttons and leds etc etc, i will detail all that later, sorry for the pic quality!
the next pic look at carefully, it shows the board being powered completely by a single watch battery cell, its actually running a oscilloscope! it comes as a demo program but i havnt tried it much yet.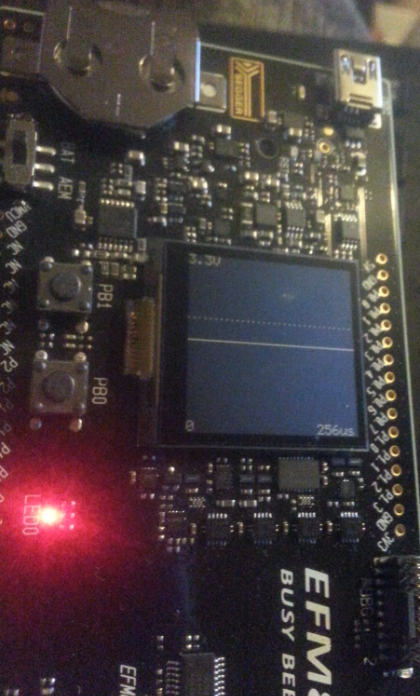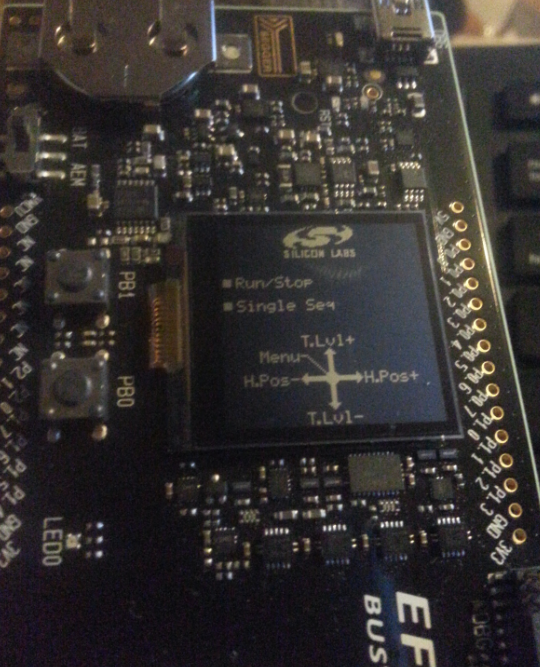 Lets be fair, a $20 oscilloscope on a 8051 is neat.
I need to reinstall the IDE software, all boards come with a special chip that measures current consumption live on the IDE. This is what will really blow you away, keep in mind all the stk kits for sil labs have a header that can connect directly to it using a stand connector. This means all the different add on boards they do can plug directly onto the kit, including bluetooth, or sub gig radio boards etc etc.
Anything shield wise you can get for an arduino, you can get for the different stk kits and then some!! So for arduino fans take a good look, these are serious kit they use a c compiler, most are a ARM core depending on which board youget, so compiler wise you have from free to various paid for compilers you can use, including Kiel.
The IDE itself is really nice. So thats just a warm up.
Iwill get the IDE reinstalled and we can take this for a serious spin and i will do a review. For those like the Mikes of this world, you are going to love these kits!! I have a fair few if people end up liking the review for this one.
So tomorrow or Sunday i will be back with a review and datasheet, some pics and a full run down of this babe can do.
EDIT
Had this longer than i thought!! its the first one they did! the model of this one is EFMBB B1
They do a fair few different busy bees now, the user guide is here for this one
https://www.silabs.com/documents/public/user-guides/ug236-efm8bb1-slstk2020a.pdf
I will track down a datasheet as well.
Last edited: