My Vloc works great, it has soo many bells and whistles. But i only use bells & whistles 5% of the time. The rest of the time i am only using 2 functions and the whole device just acts as a 30 lbs ball and chain while i play nickey 9 door.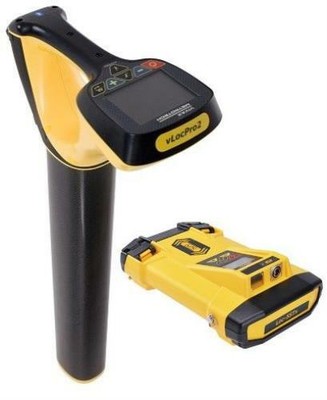 Find many great new & used options and get the best deals for Vivax Metrotech vLocPro2 Utility Locator w/ VX205-5 5 Watt Transmitter at the best online prices at eBay! Free shipping for many products!
To elaborate on the part id like to clone is simply the 8.19khz and the 32khz transmitter which output at 30V and use about 5-20mA although i think 5mA will be enough. Also to KISS I will just have a power button a common ground wire and 1 probe wire for each frequency (3wires total).
My plan is to start with a 5v 2Ah cell phone ext power suppy with built in charger, it will feed a arduino/pic to generate the 2 signals on seperate pins then feed to some sort of h-bridge run by a 15v boost converter, or if i have to boost to 30v thats ok too. But idk how to filter to a sine or amp it(per channel). Maybe i can use these 2n4401/4403 transistors i have laying around?
A 5$ prefab ebay amp is ideal or i will build if needed, maybe i should ditch the pic and use an analoug oscillator. Regardless Please post easiest circuit that will work for me!
Thanks!