Well-Known Member
Most Helpful Member
So the boss tells me we are having an apprentoid.
And wants me to put togther some practical electrical gizmos for use during interviews, just a few electrical blocks, switches, leds, maybe a diode etc.
Bear in mind that this is for a non electronic person, we are looking for an industrial electrcian with some mechanical capability.
I put togther some electrical 'blocks', led's, switches, a diode and a light/dark switch using some odd bits of wood on my wifes woodturning lathe.
Now I have this I'm wondering how to present this stuff during the interview, should I just say heres some modules, battery, switch, led, now make me a circuit or should I hand them a drawing as well, and if so would it be a standard schematic or pictures of the actual modules with interconnects shown.
These lads/lasses will be school leavers not college kids, I'm not sure these days how much knowledge they pick up from school.
The general idea is to see if they have any kind of understanding of electrical stuff, and to see how they react with assembling something.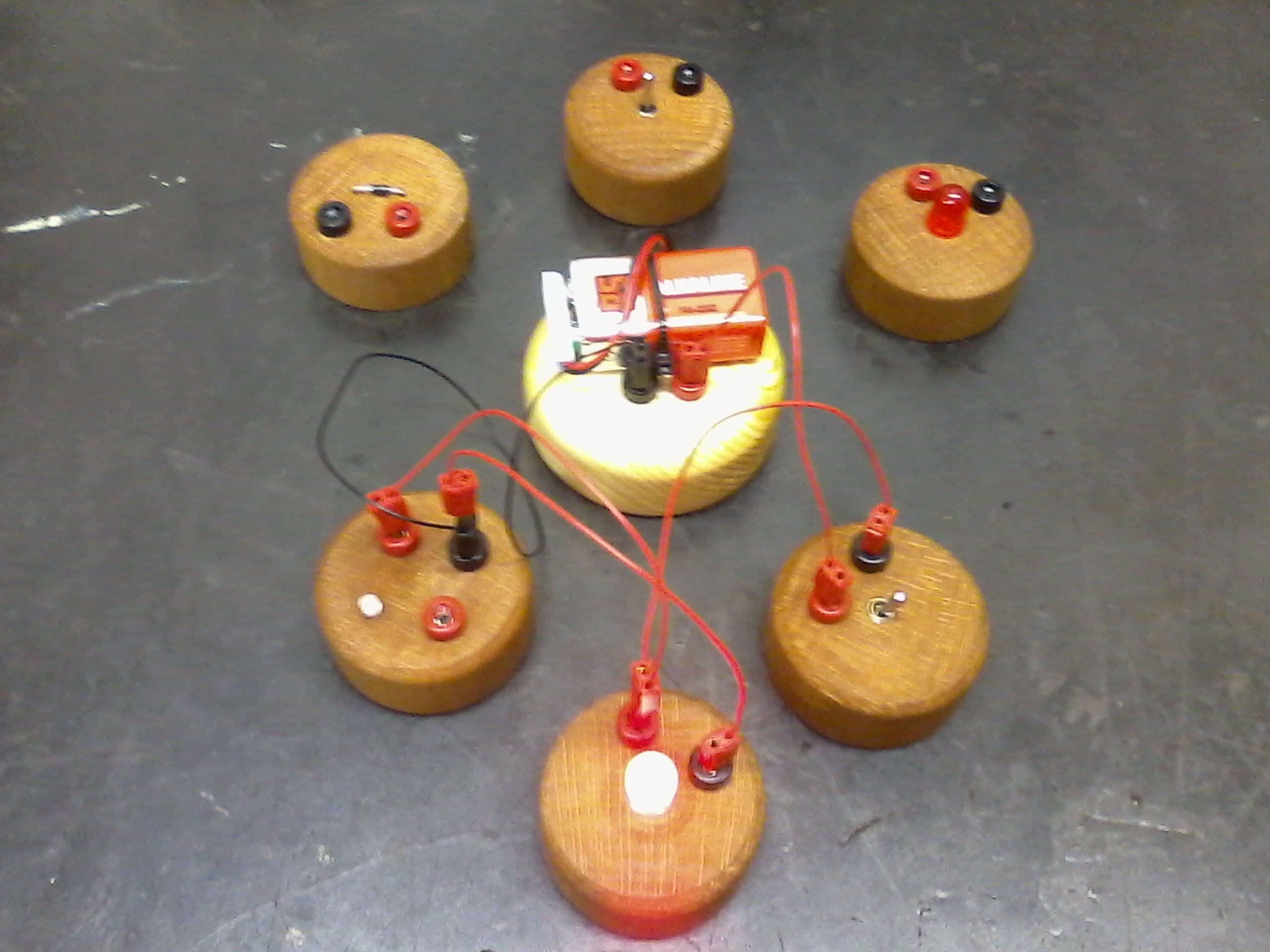 Last edited: