Well-Known Member
Most Helpful Member
Hi,
I've noticed a few times recently that after posting a message and clicking "Post reply" button, nothing happens.
It has just occurred again and I studied the effect.
After adding a photo to a message, the button changes so the centre area with the text and graphic no longer responds to a mouse click.
Having experimented a bit, it seems to happen when there is an image attachment shown below the message box. Deleting the image or attachment puts it back to normal.
The mouse pointer also visibly changes over that area of the button:
Normal pointer, working click:
After adding an image or attachment: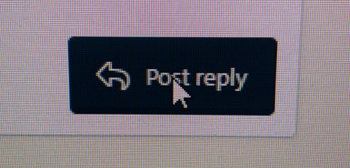 The mouse pointer is still the hand above or below that centre graphic, but a good area of the button is simply unresponsive.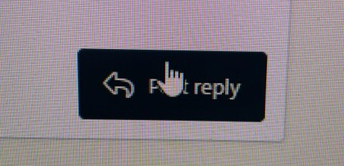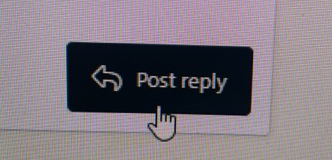 Interestingly, the bug does not appear in this section, that has the additional buttons - but does in the normal forum post form with the single button?