Well-Known Member
Most Helpful Member
I've been involved with electronics (for fun and as a career) since the late 1950s'. Honestly, I thought I had seen it all with old tube type receiver circuit designs.
For the last few years I've occasionally restored some old 1930's - 40' s radios. Mostly Philcos. Generally, a good cleaning, replacement of the electrolytics and a "tuning up" is all that's needed... . Circuit design was pretty much what I've come to expect, especially in the audio amp stage(s).
But my most recent acquisition's circuit design (regenerative, with its' own attendant issues, like the weather... ) caught me up short and made me laugh, with a WTF! thrown in: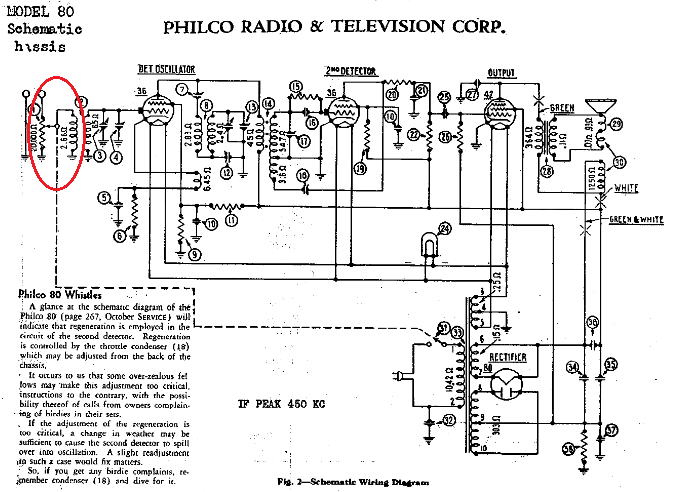 That's right; that's the volume control at the antenna input...

. Input impedance matching something of a bear, maybe?
Now, in all fairness, this
was
Philco's entry level receiver (the "Jr.") at that time. And the "Philco 80 Whistles" note is amusing as well: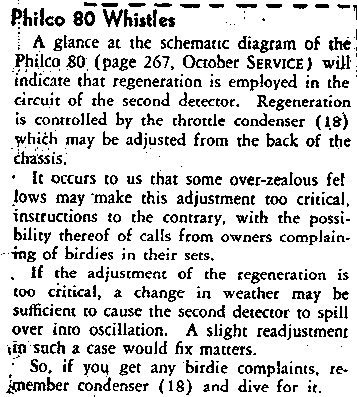 Last edited: