I'm looking to build a missing pulse detector to capture a fault with my microcontroller circuit. I currently have it flashing an LED, but I want to detect when it no longer flashes.
The 555 version of the following looks like a good means for that:
ETO Articles - Missing Pulse Detector (Watchdog Timer) Circuits Using LM339/393, CD4093, or 555 2017-04-15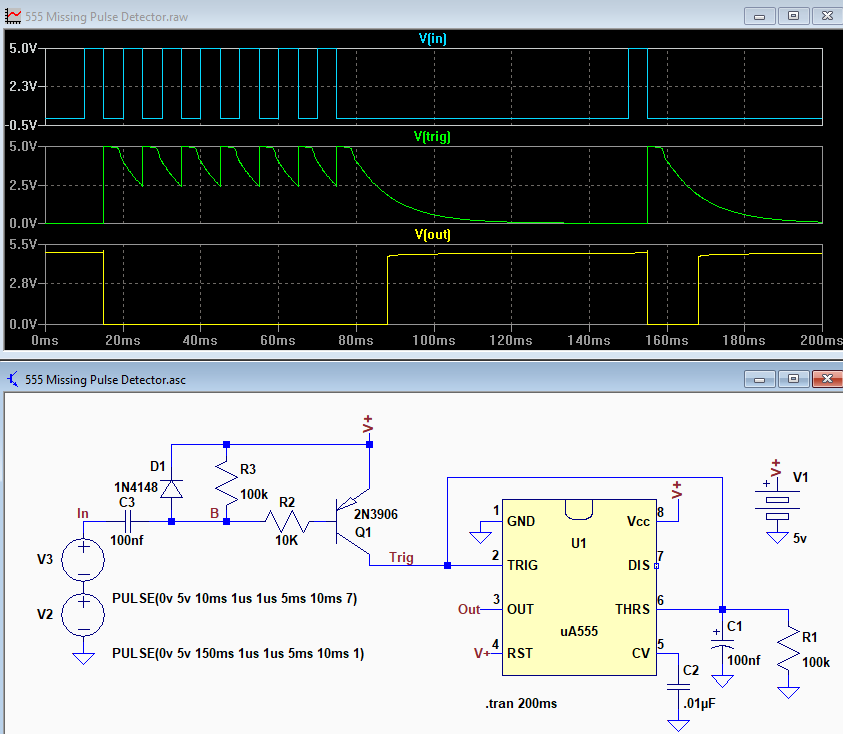 Is "uA555" a specfic part reference? I have a bunch of old Hitachi HA17555 timers. Will this work? I plan on using 10uF for C1 to get ~1.3 seconds trigger.