Im hooking up an aftermarket 02 sensor.
The sensor needs a switched 12v power source.
Im fairly new to automotive/motorcycle wiring.
Working on a motorcycle, small dual sport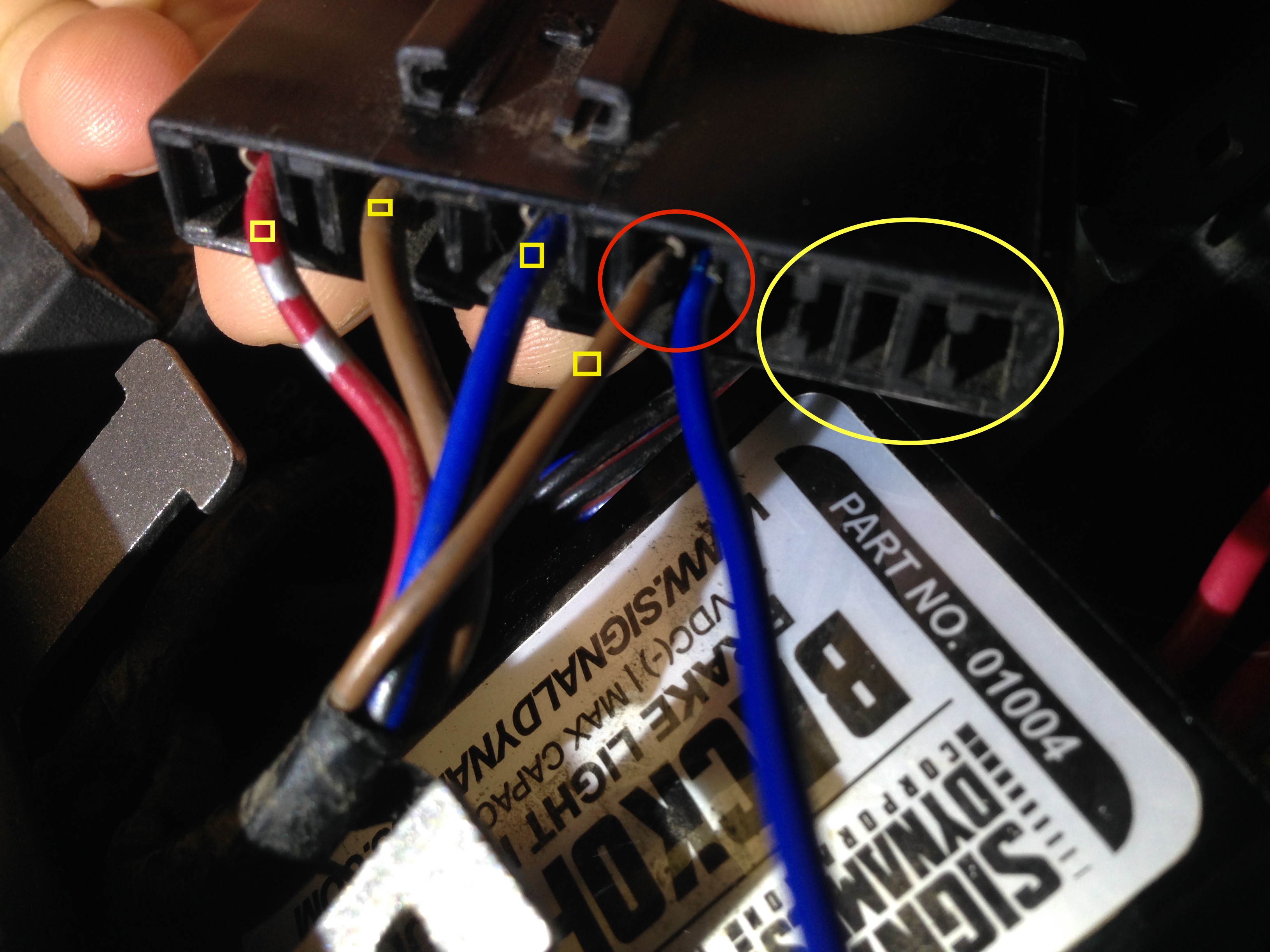 Red circle
I know I can just splice into one of the 12v wires but I think it looks nicer to use the harness.
Can I use the harness this way? ... the two wires in one slot ...circled in red in the picture
Yellow circle
The slots in the yellow circle are 10 amp spares... but I'm not sure how to use them.
(4) wires with yellow squares
Also im not sure about these (4) wires ,
they read 11.02 v on the multimeter when key is turned... but I think they should be 12v
they are the ignition , radiator fan and something else ... which I assume should be 12v.
need advice thanks